Date: June 30, 2020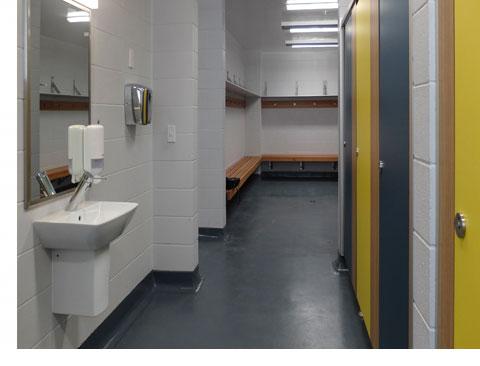 Project: Dilworth Junior Campus
Sector: Education
Location: 27 Omahu Rd, Auckland
Completion: May 2019
Architects: GHDWOODHEAD creativespaces
Building Services: Aspec Construction
Plumbing Subcontractor: Quix Plumbing

---

In 1894, James Dilworth founded a boarding school for boys from good families with limited means. Over a century later, his remarkable legacy has provided more than 5,000 boys with a life-changing scholarship that includes free tuition, boarding, uniforms, sport fees and music tuition.
MacDonald Industries worked with GHDWoodhead creativespaces architects to specify commercial bathroom fittings suitable for the change rooms at Dilworth Sports Centre.
The new Dilworth Sports Centre, sixteen months in the making, has been a much-anticipated addition to the junior campus.
The two-storey building of more than 1,600m² includes one full-size and two half-size basketball courts, as well as badminton, volleyball and futsal (indoor soccer) courts. There is a fully-equipped exercise room, a classroom, a function room and kitchen, and a facility for food techno logy teaching. Multiple change areas serve both indoor and outdoor activities. The Sports Centre is completed by a 25m swimming pool.
Everything needed to be highly durable, low-maintenance, water and energy-efficient, offer a high level of comfort and stand the test of time. MacDonald Industries bathroom products were specified for these reasons.
"We called on MacDonald Industries to supply washroom fittings as their products have proven on previous school projects to provide an ideal combination of robust build quality with clean aesthetically pleasing designs. We were particularly keen to include products from their recently introduced RAK Ceramics range for these reasons." GHDWoodhead creativespaces.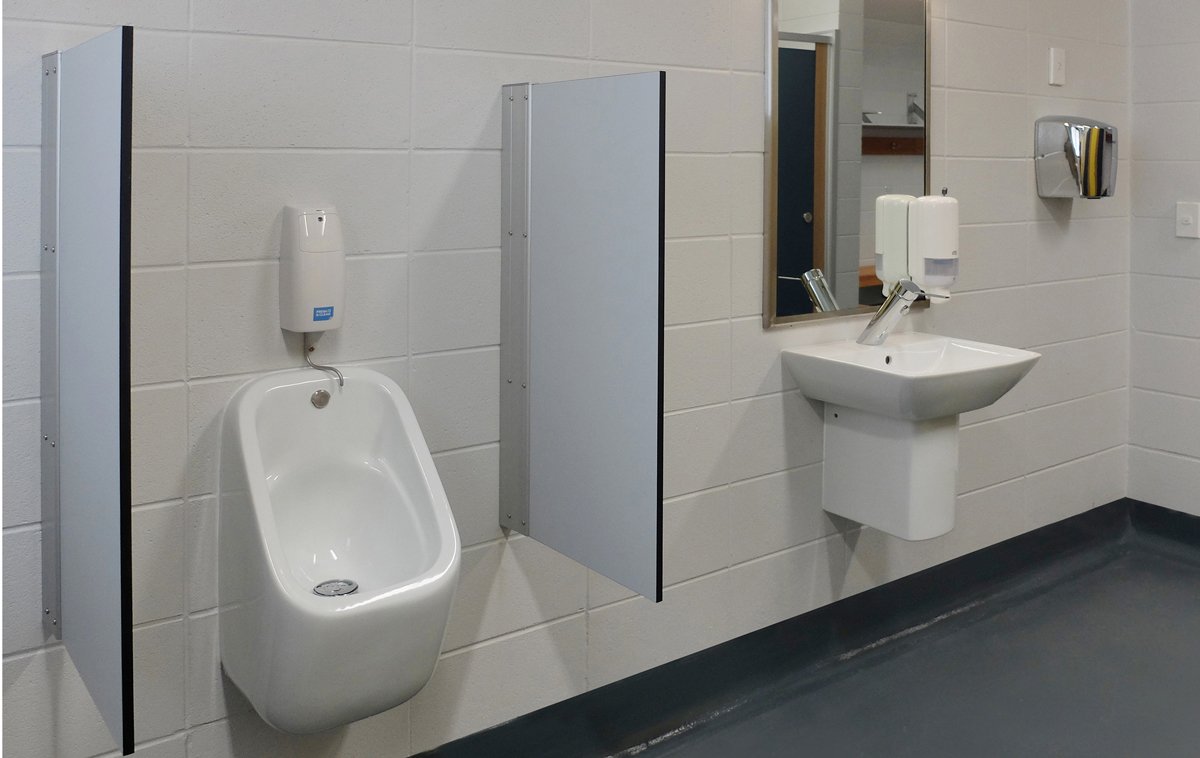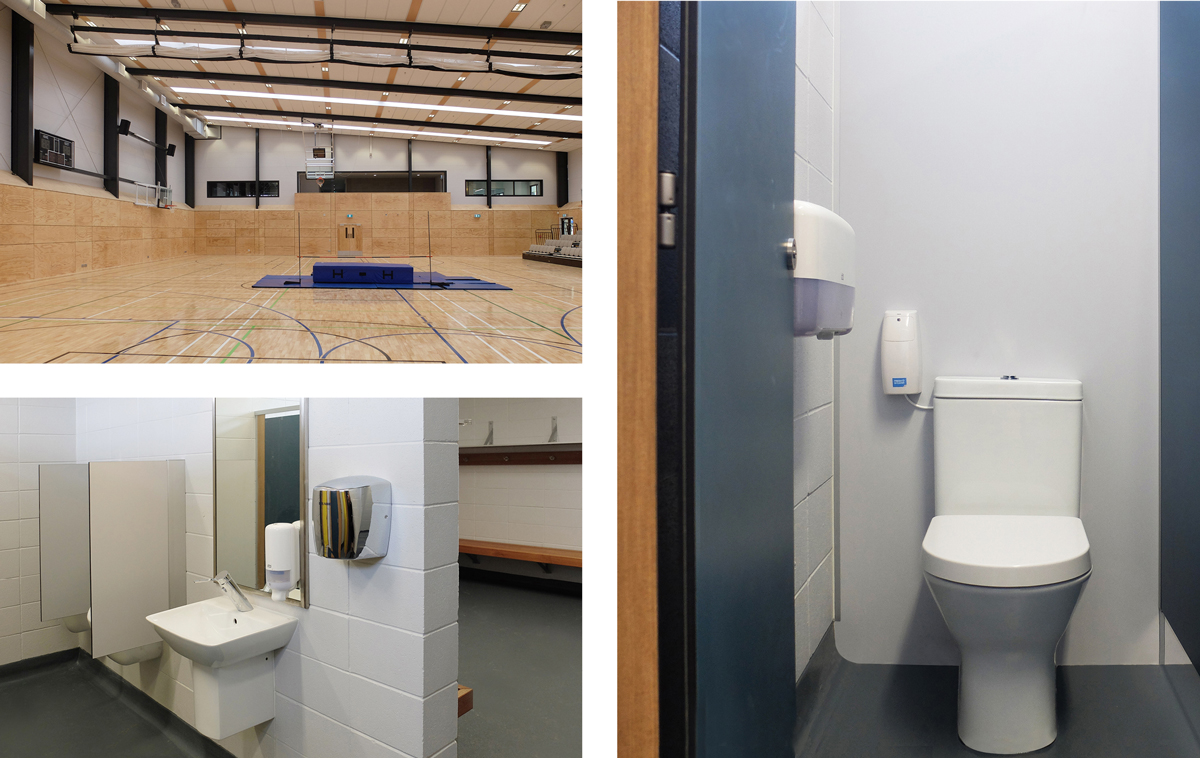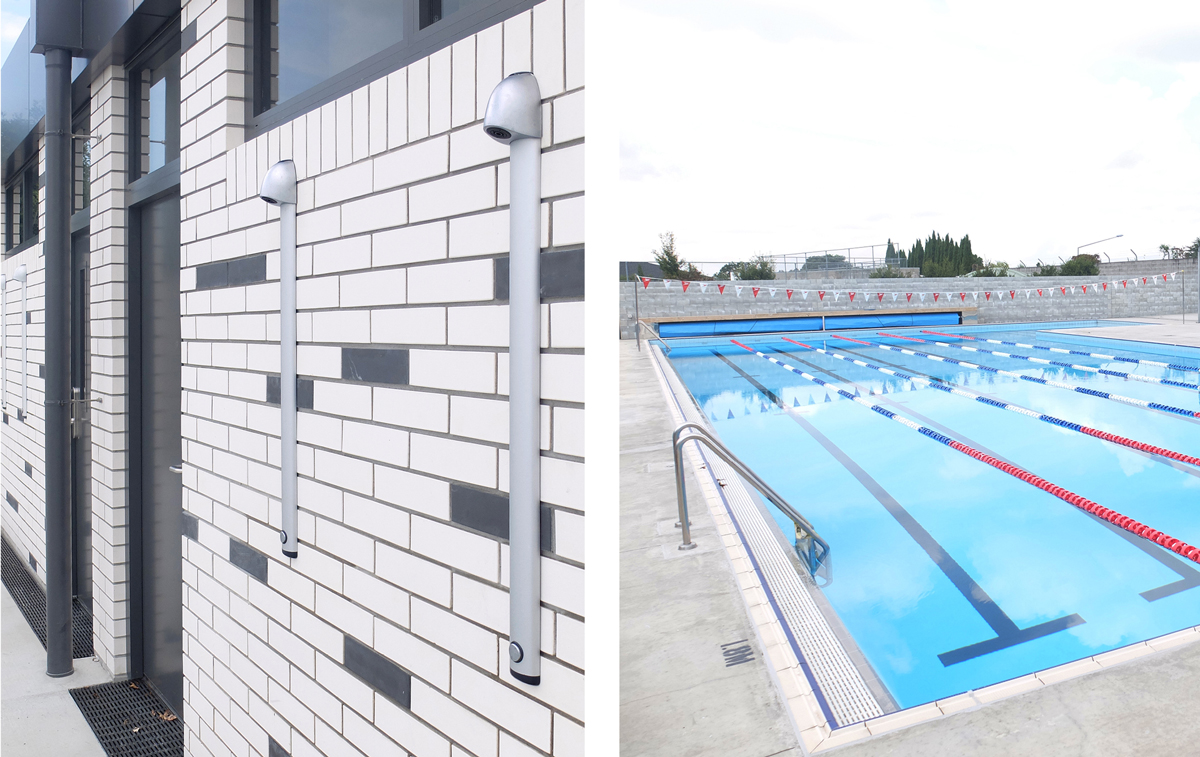 Dilworth Sports Centre Accessible Bathroom
MacDonald Industries specified a complete range of accessible bathrooms products. These products are designed specifically for accessible bathrooms and meet the requirements of the NZS4121 standards in order to make bathrooms as comfortable as possible for the less able-bodied people in our communities.
When designed for accessible bathrooms, certain features need to be considered such as:
Sufficient space for manoeuvring

Grab rails at the correct position to assist with movement

Hand-held shower heads within easy reach

Bathroom products installed so they don't interfere with other bathroom products

Adequate leg space where needed and ensuring that water supply pipes do not get in the way

User-friendly products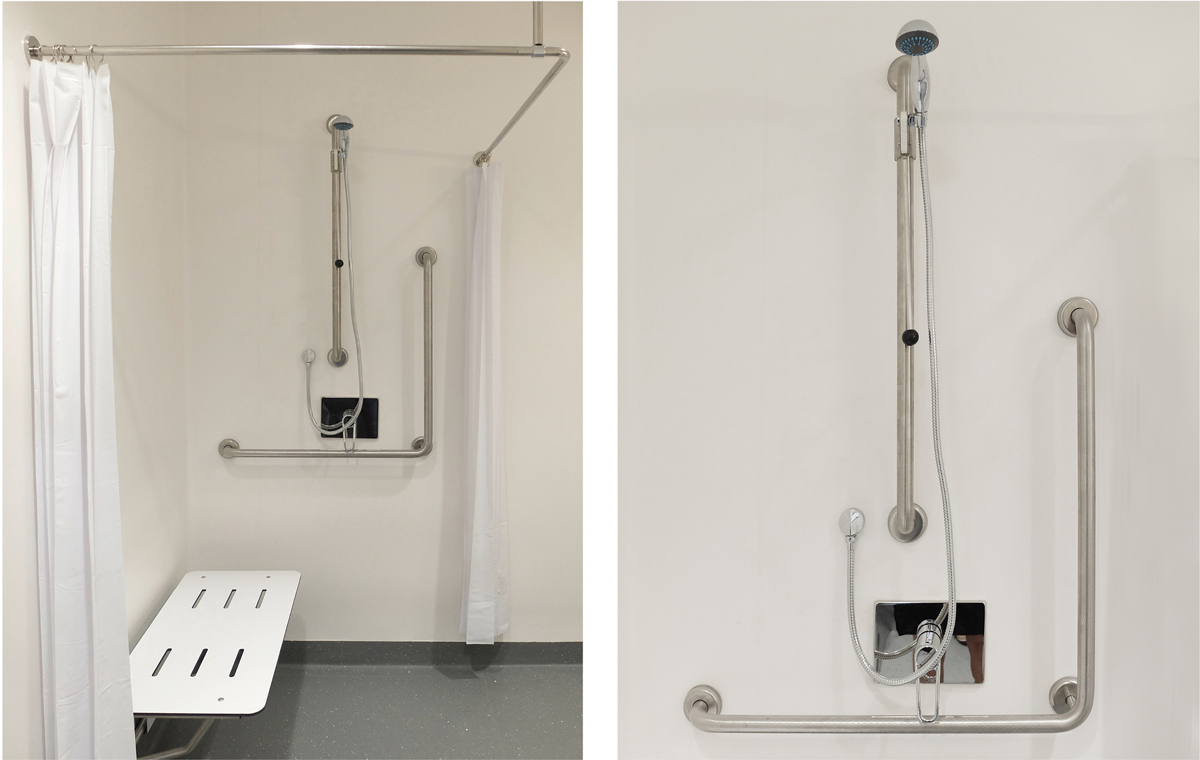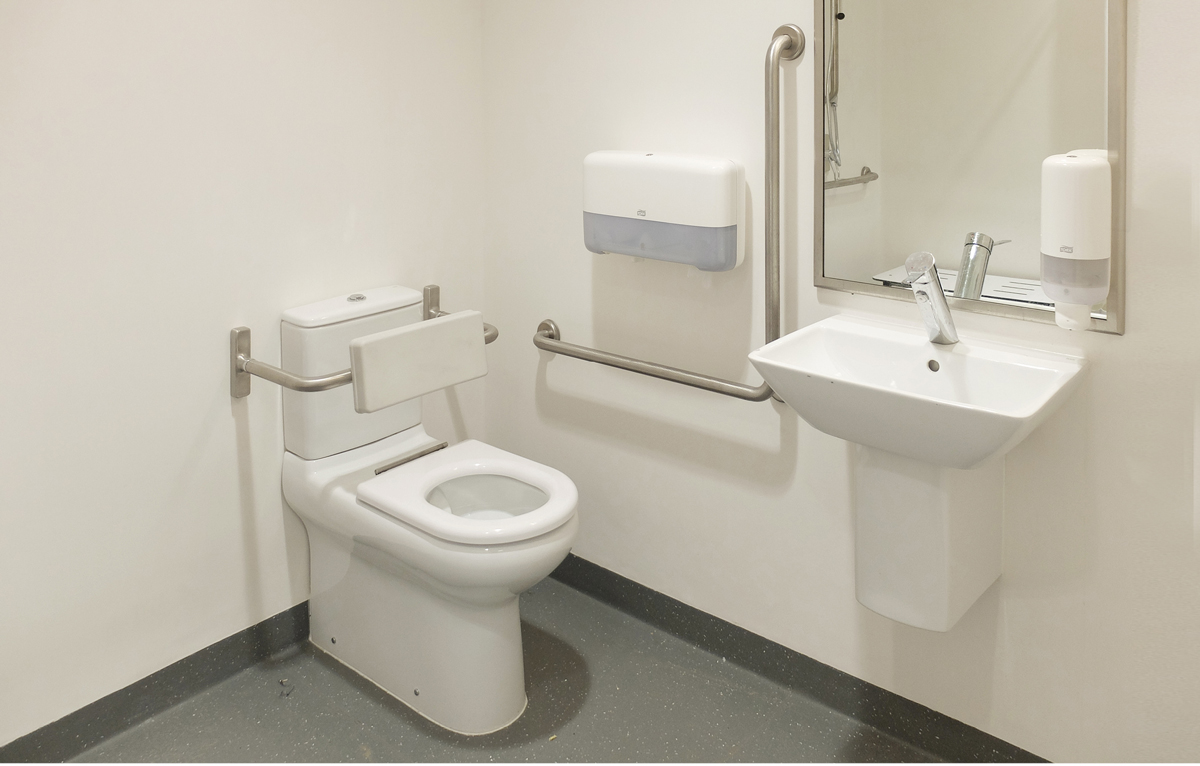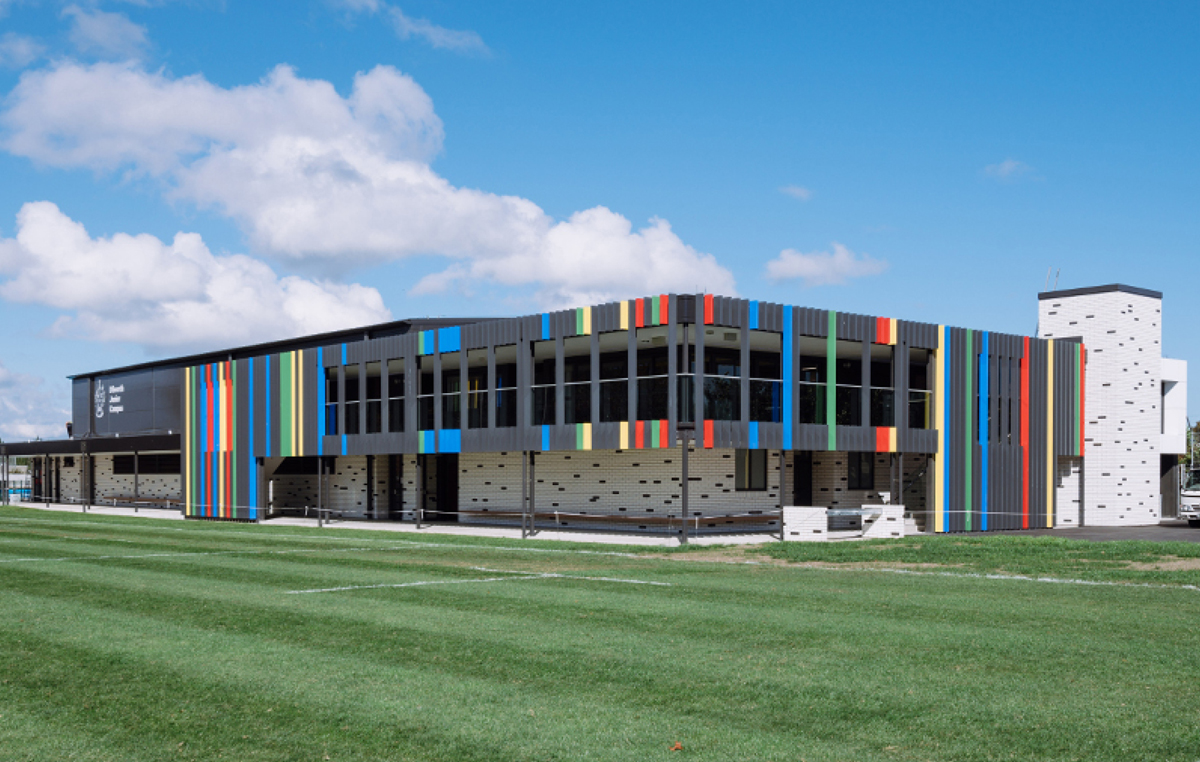 Products supplied for the Dilworth School Sports Centre:
ASI ASI Fold Up Shower Seat - AS8203M-NZ
ASI Roval Glass Mirror - AS20650
Delabie Accessible Corner Shower Curtain Rail Kit - DE382SP
Delabie Biosafe Basin Mixer - DE2621
Delabie Highflow Hand Dryer - DE510622
Delabie Recessed Shower Mixer - DE2543
Delabie Sporting 2 Shower Panel - DE714700
MacDonald CleanSeal® 90° Grab Rail - BE-BT5/90
MacDonald Clean Seal® Slide Shower Set 900mm - BE-SK3
MacDonald Rest-Ezy Toilet Back Rest 705 - BE-BT35
RAK Compact Accessible Wall Faced Toilet Suite - RA-CO1244
RAK Resort Rimless Wall Faced Toilet Suite - RA-RE1224
RAK Series Wall Hung Urinal - RA-SE3100
RAK Summit Wall Hung Basin and Shroud - RA-SU2111HP50
Waterguard Urinal Sensor - WG1