Date: February 22, 2021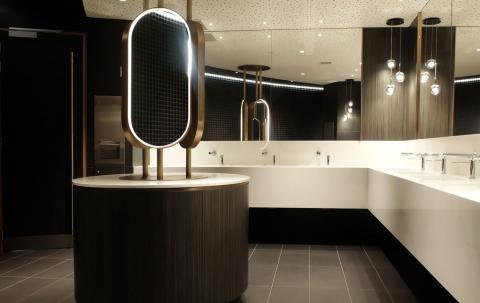 Project: Diocesan School Performing Arts Centre
Sector: School
Location: Clyde Street, Epsom, Auckland 1051
Completion: January 2021
Architects: Graham Upton
Lead Contractors: Aspec Construction
---

The recently completed $36million Diocesan School Performing Arts Centre comprises of a 975 seat auditorium, foyer and gallery for community gatherings, 25 purpose-built performance and lecture rooms and acoustic soundproof rehearsal spaces. The finished building will be the largest performing arts centre within any school throughout Australasia and will be on a parallel with many civic theatre buildings.

MacDonald Industries Technical Consultants worked with Graham Upton Architects and Aspec Contruction to develop a specialist solution for the Diocesan School Performing Arts Centre bathrooms. Delabie tapware, Franke Soap Dispensers, Zurn Water Controls and RAK Urinals were some of the bathroom products selected for this state of the art project. These commercial bathrooms fittings are renowned for their reliability, durability, timeless design and have been specifically designed for intensive use environments like schools and performance centres.

Delabie Electronic Basin Mixer
Delabie mixers are designed to withstand intensive use. The mixer bodies are made from durable chrome-plated metal, fitted with shock-resistant mechanism and sensors. The reinforced fixings will stand up to intensive use. To prevent waste, all models are fitting with a tamper proof program to avoid continuous flow. The mixer taps supplied do not require any specific maintenance to operate as they simply connect to electrical supply. All Delabie taps and mixers have a 10 year warranty.

Franke Automatic Soap Dispenser
Selected for it's hand-free operation, the Franke sensor soap dispenser allows contactless use that removes the heavy wear and tear commonly associated with soap dispensers. The sensor is located inside the brass body offering protection, and the body is made from durable chrome plated brass offering a long life cycle.

RAK Series Wall hung Urinal
Durable and modern RAK urinals are easy to install, requires a minimum of maintenance and are easy to keep clean as there are no awkward corners. Manufactured from quality vitreous china. All RAK urinals come with a 10 year guarantee.

Zurn Water Controls and Push Panels
Zurn flush valves are designed to meet high flush volumes making it ideal for educational spaces. Our toilet flush valves are ergonomically designed meaning less downtime, less maintenance and lower lifecycle cost.

MacDonald Industries will continue working with Diocesan School if any after-sales technical support is needed in future.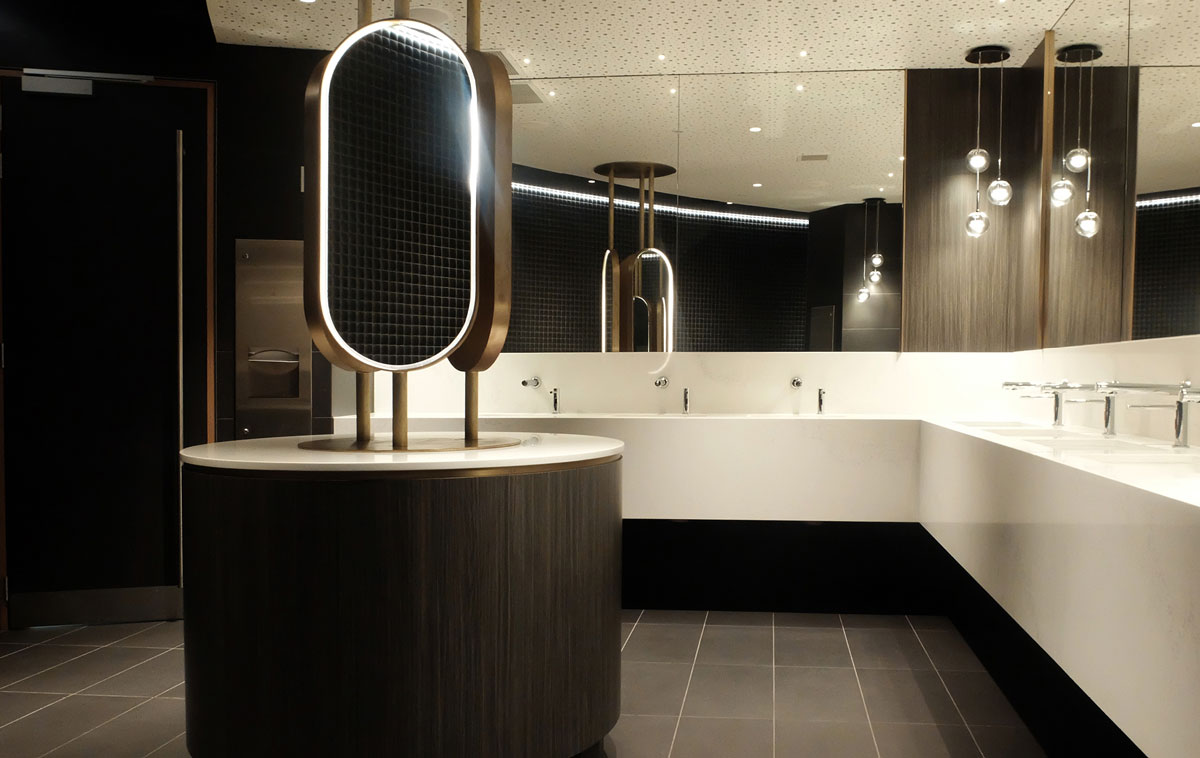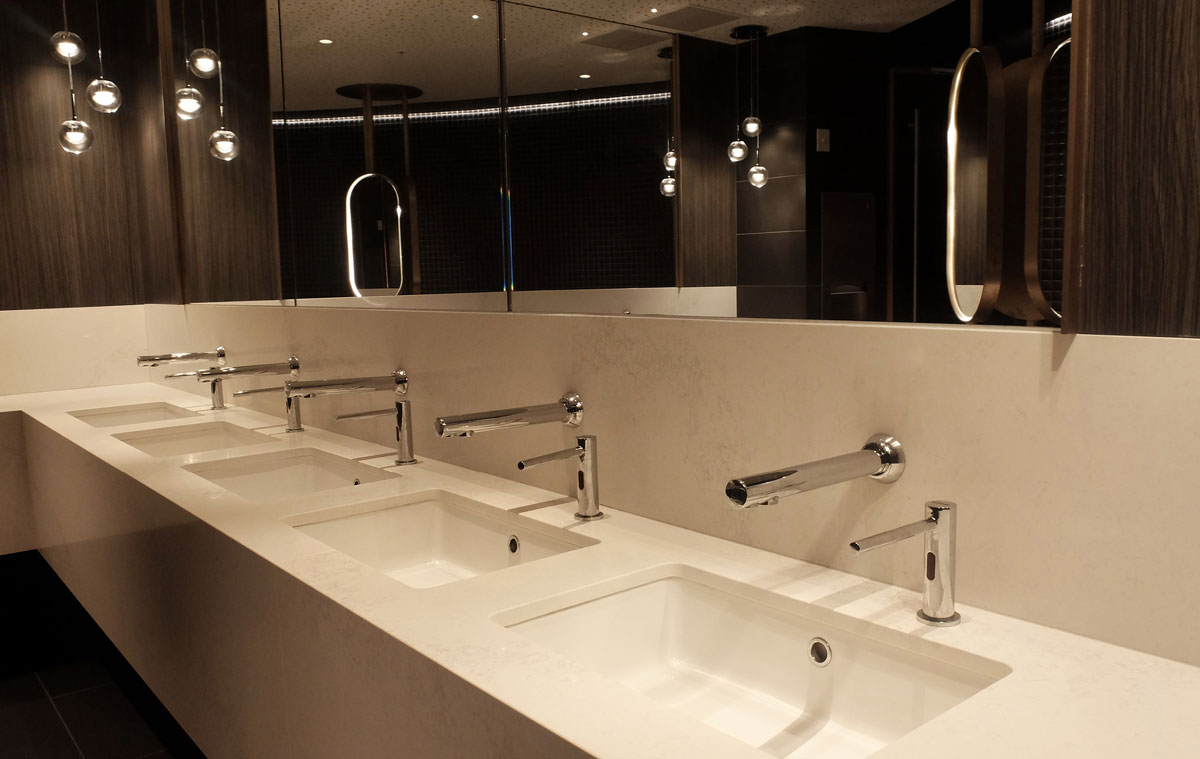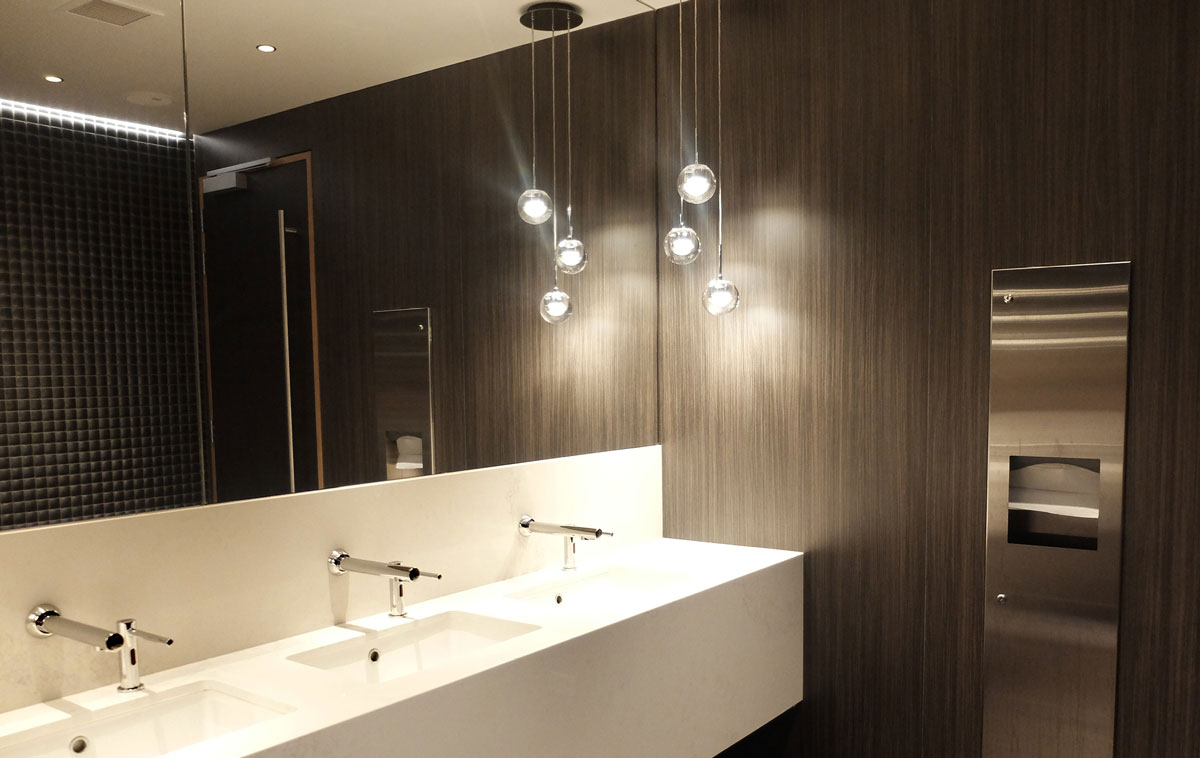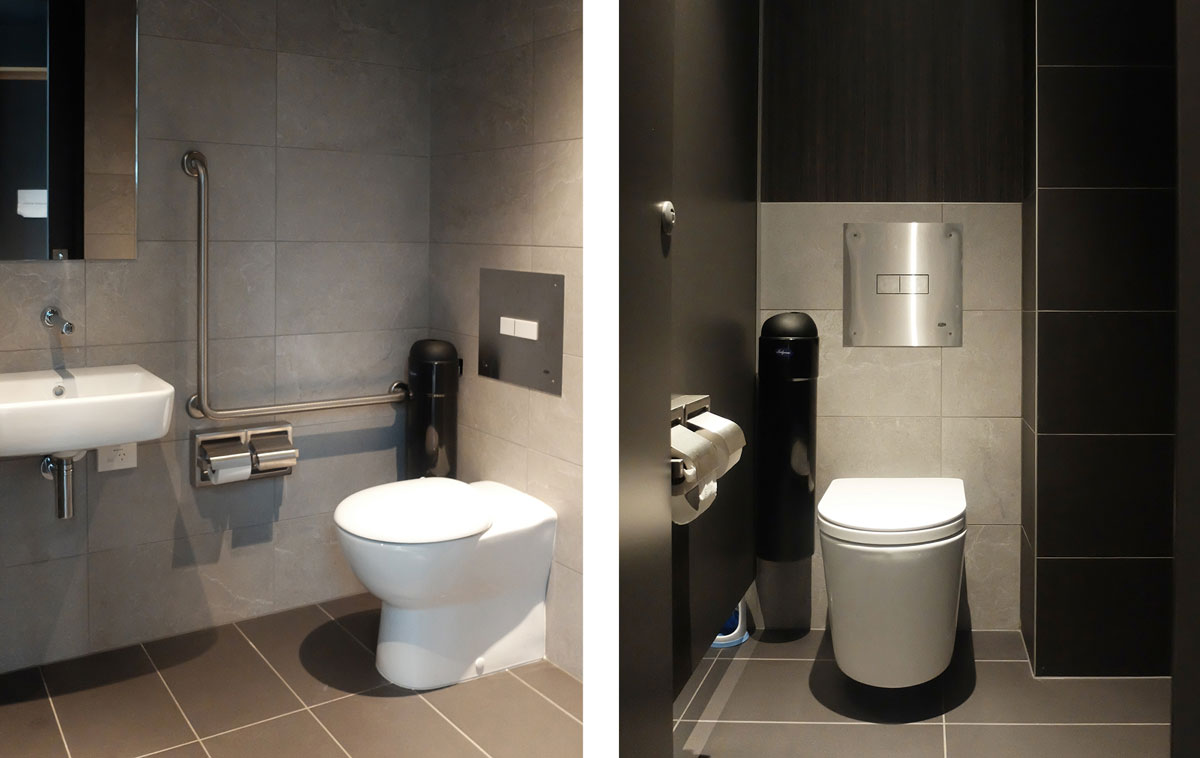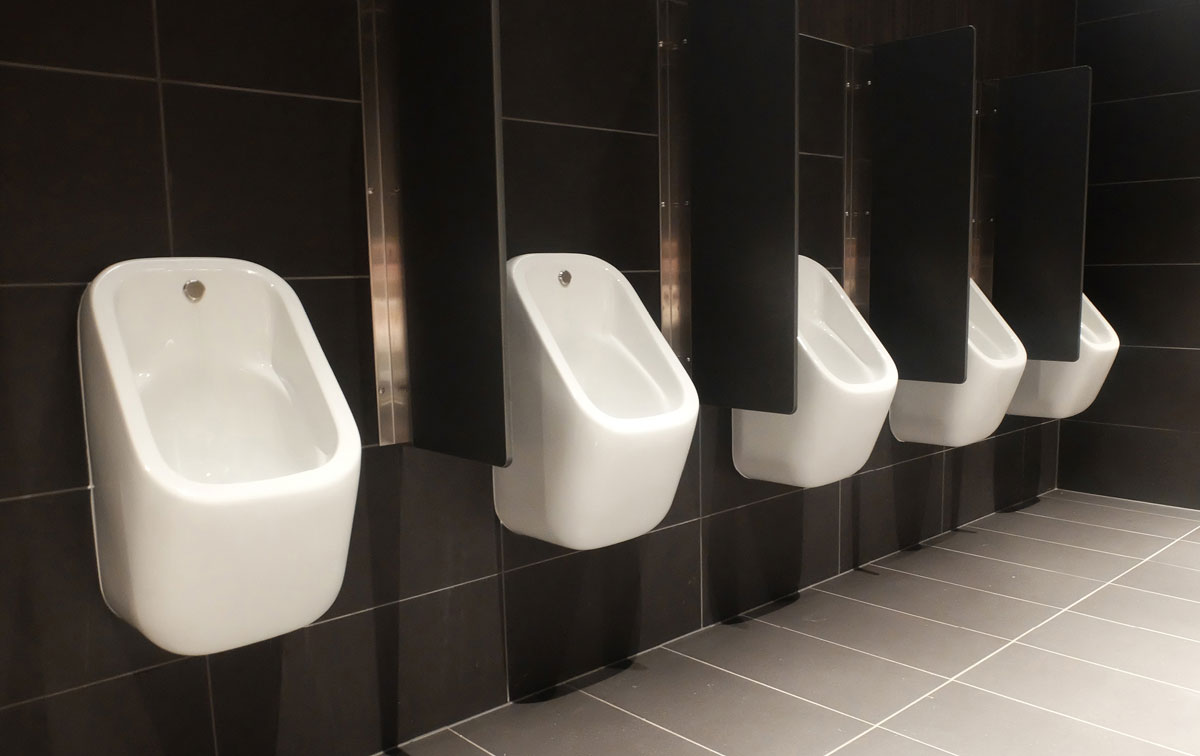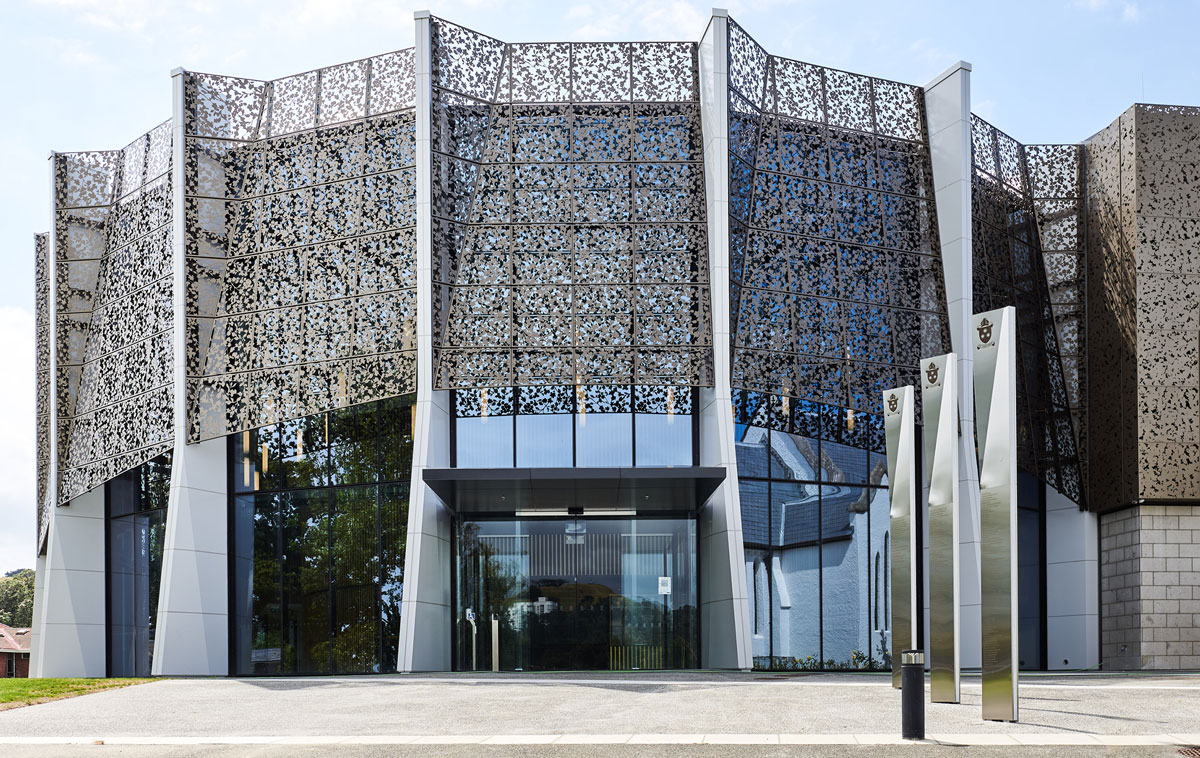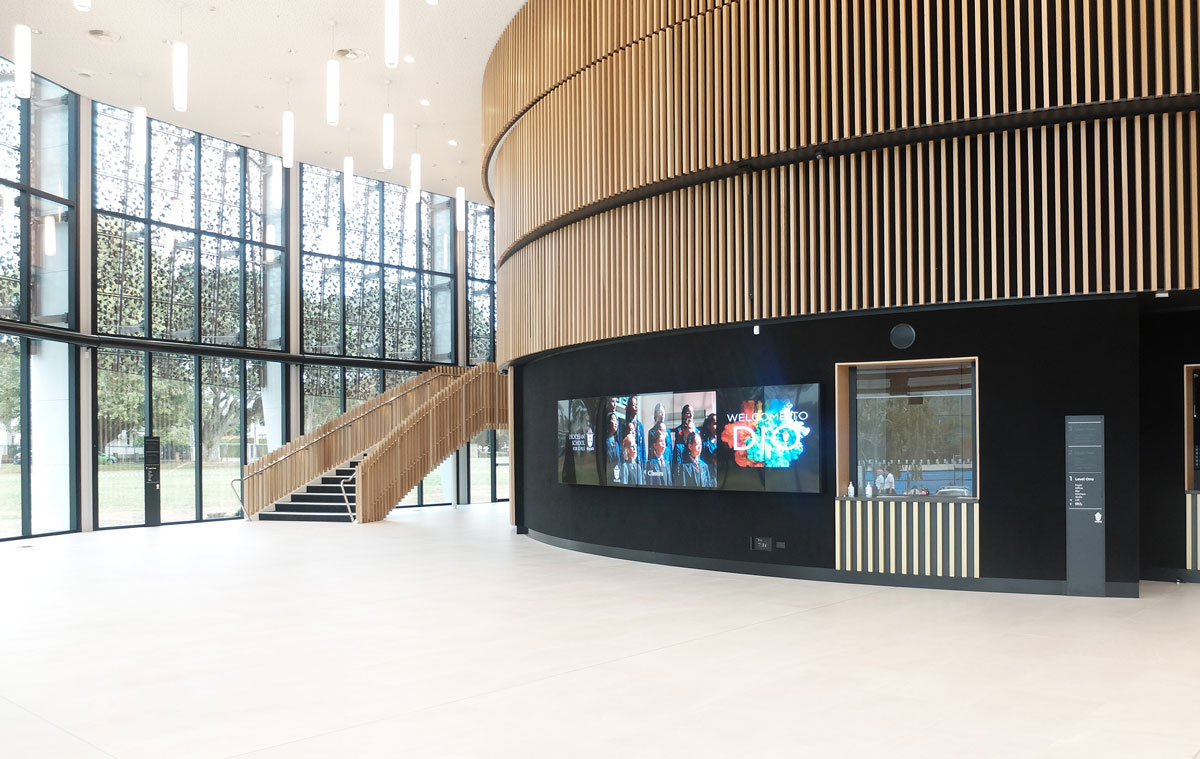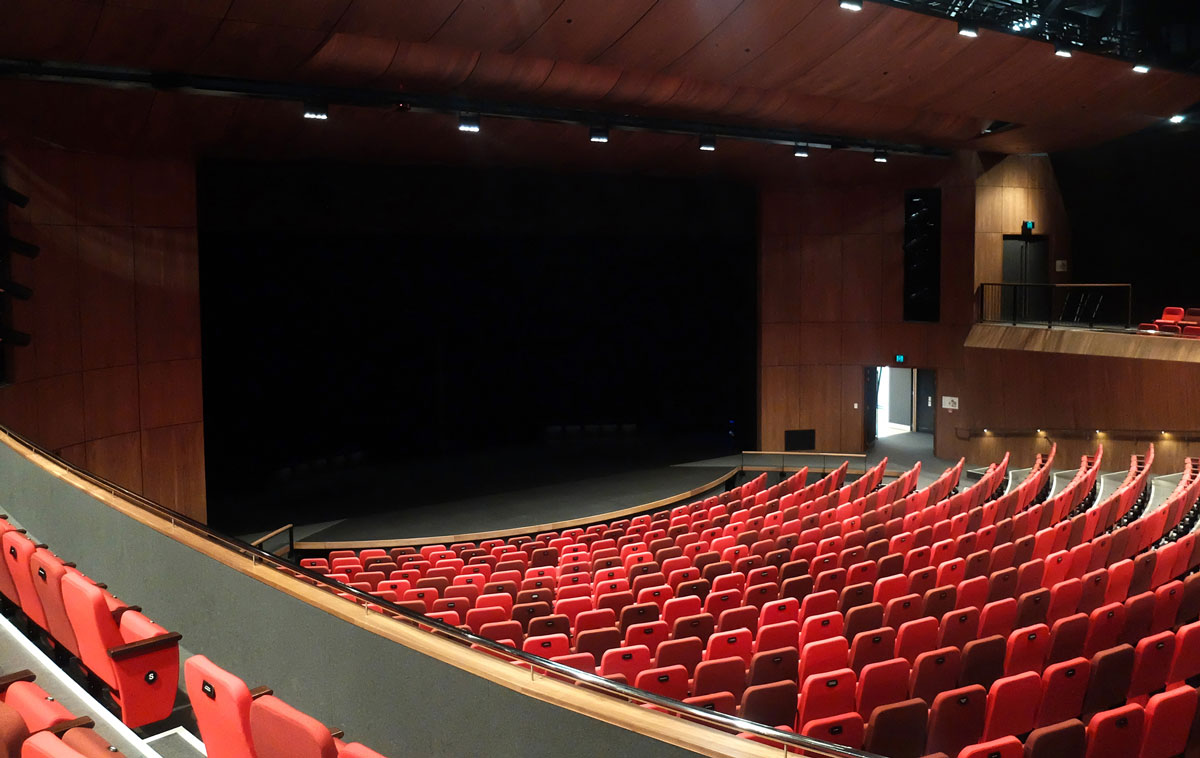 Products supplied for Diocesan School Performing Arts Centre:
RAK Series Wall Hung Urinal - RA-SE3100
Zurn Urinal Flush Valves With 240V Waterguard Sensor - Z6190WG2
RAK Individual Urinal Sensor 240V Mains Power - RA-FS10-230V
Franke Stainless Steel Cleaners Sink With Bucket Grid - FRCSH
Franke Stainless Splash Back - FRCS-BS
Zurn Wall Mount Cleaners Sink Faucet - Z-SF
Delabie Binoptic 12BV Sensor Tap Wall Mounted - DE379 ENC
Delabie Tempomix 3 Deck Mount Basin Mixer, 7 second - DE794 000
Zurn Temp-Guard Concealed Shower Mixer - Z7300-SS-MT
MacDonald Clean Seal Slide Shower Set - BE-SK3/900
Zurn Mains Pressure Dual Flush Valve - ZDF-6152XL
Zurn Access Panel With Push Panel - ZDF-PA
Zurn Access Panel With Raised Button Push Panel for Accessible - ZDF-PA-SW