Date: July 16, 2021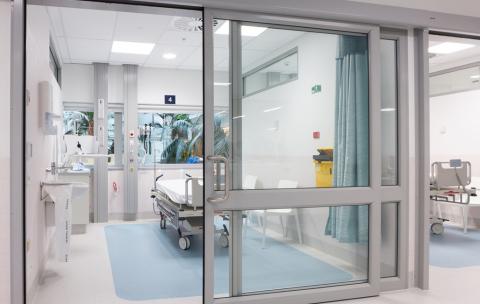 Project: Refurbished an existing shell space on Level 2 of Auckland Hospital to create the Clinical Decision Unit.
Sector: Public Healthcare
Location: 2 Park Road, Grafton, Auckland, New Zealand
Project complete: 2018
Client: ADHB
Architect: Klein
Building Contractor: Argon Construction
Plumber: Chenery
---
Auckland Hospital underwent a major refurbishment to create the new Clinical Decision Unit. This 24-bed ward is used to relieve pressure on the Emergency Department, Short Stay Unit and Assessment and Planning Unit. This facility was designed by Klein Architects and construction was carried out by Argon Construction.

MacDonald Industries were selected to collaborate on this project and specified Zurn water controls and Delabie taps and mixers to the enclosed bedrooms, bed bays, procedure room and bathrooms.

MacDonald Industries technical consultants have specialist knowledge in working with healthcare facilities and were able to select the most suitable water control products for this project.

Hygiene is an essential aspect in the hospital environment as well as patient comfort, safety, ease of maintenance and servicing. Delabie water control products were able to meet the challenges posed by this project. Delabie specialist range of infection control taps and mixers prevent the build up of bacteria that can develop in the network and also at the point-of-use itself.

DELABIE INFECTION CONTROL SOLUTIONS

Product focus: Delabie Securitherm Bioclip Thermostatic Sink Mixer

Bioclip removable spout
Being in contact with water, the internal surfaces of Delabie mixers and taps are smooth to prevent bacterial proliferation. To protect users further Bioclip mixers can be completely removed from their base allowing easy cleaning, providing simple and effective solution to fight against the spread of germs inside and on the outside of mixer and tap.
Bioclip mixers with removable spouts are supplied with 2 stainless steel spouts, ensuring continuous use during cleaning. They can also be replaced with disposable spouts or Biofil filter spouts that have an integrated anti-bacterial filter. The Biofil filter can remain in place for 2 months.

Body and spout with smooth interiors
Most mixers and taps have bodies and spouts with rough interiors, as a result,they provide niches where bacteria can adhere. All the internal parts of the body of Delabie taps and mixers are completely smooth, reducing biofilm attachment and making it easier to treat.

Low volume of standing water in the body
Delabie taps have specifically designed interior that reduce the volume of standing water in the body of the mixer, significantly reducing the risk of bacterial development.

MacDonald Industries were present at various stages of the installation of the water control products at Auckland Hospital to provide technical support and also for help with ongoing maintenance.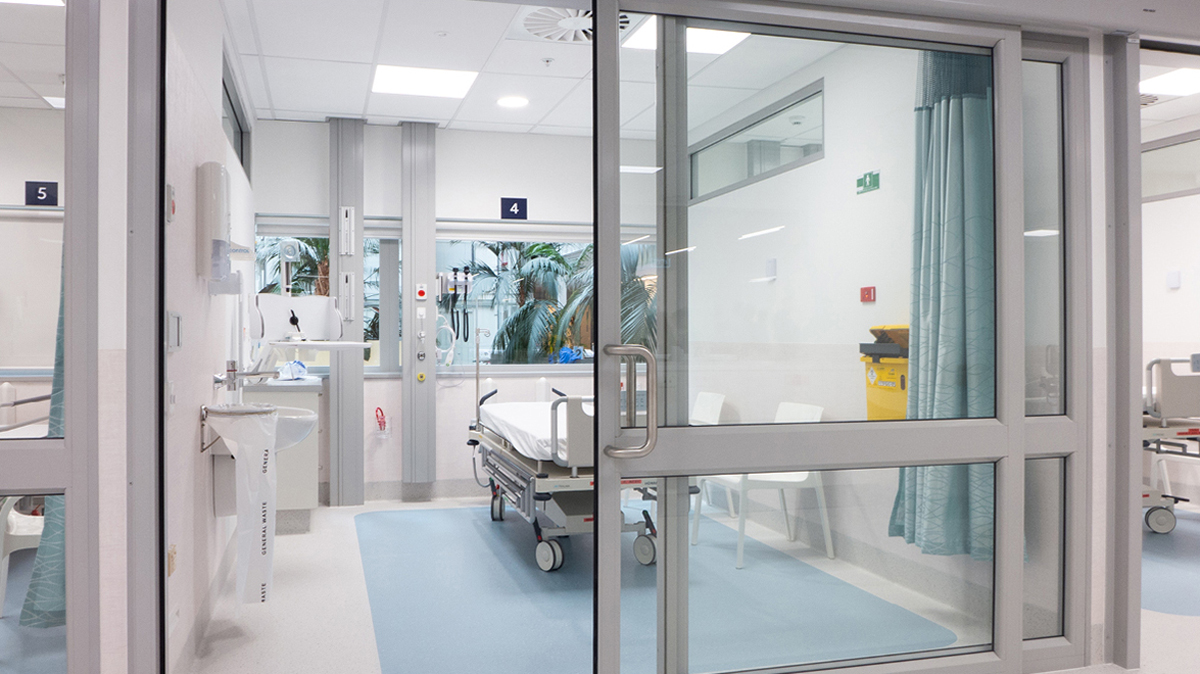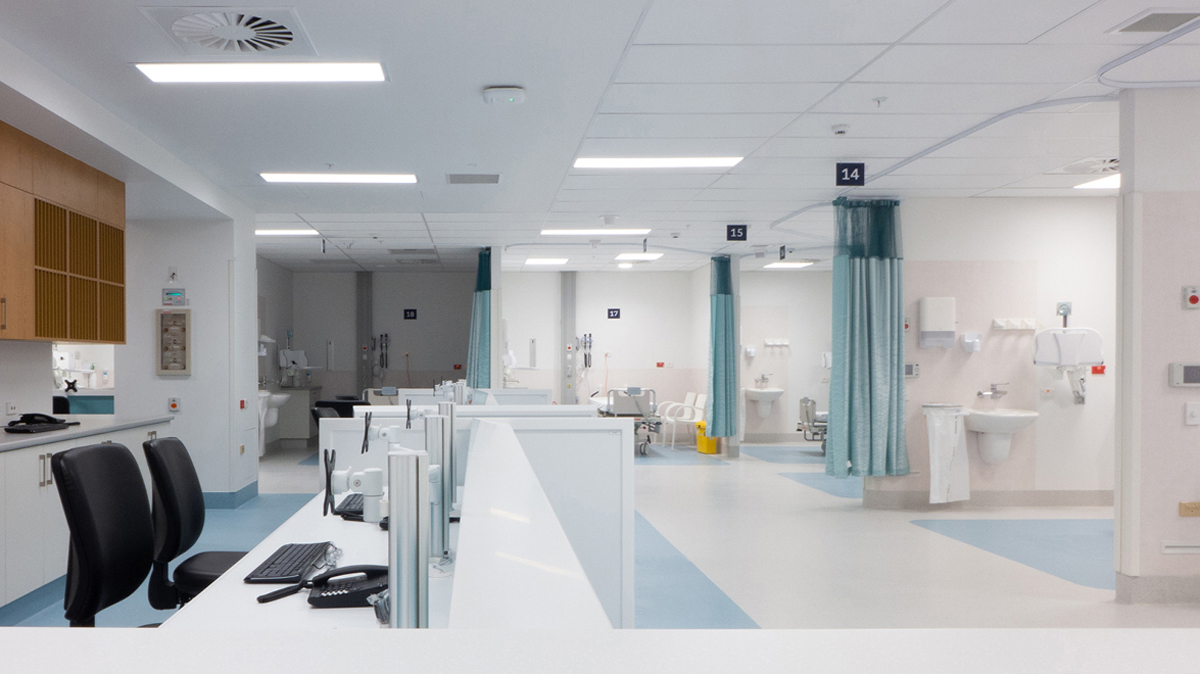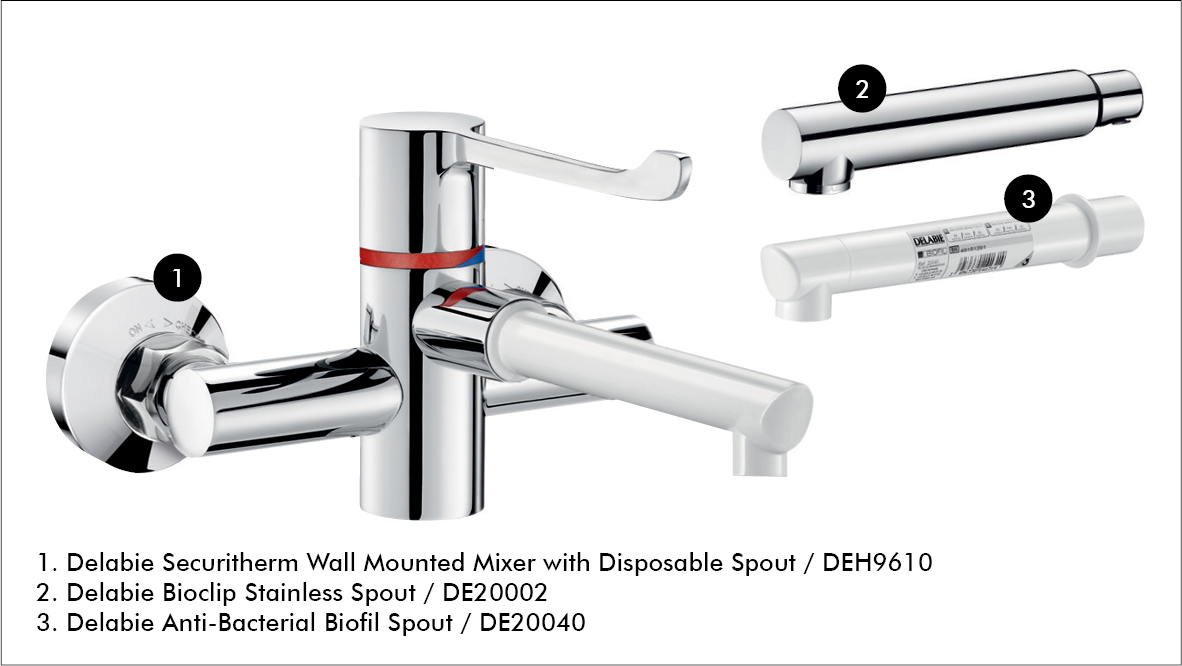 Products supplied for Auckland Hospital Clinical Decision Unit:
Delabie Securitherm Wall Mounted Mixer with Disposable Spout - DEH9610
Delabie Bioclip Stainless Spout L129mm (pair) - DE20002
Delabie Binoptic 12v Sensor Tap Wall Mounted - DE379 ENC
Delabie Securitherm Basin Mixer - DEH9600
Delabie Sink Mixer with swivel spout - DE2506T2
Delabie Securitherm Thermostatic Shower Mixer - DEH9632
Delabie Tempomix Concealed Shower Mixer - DE790 BOX
Zurn Recess Mounted Sluice Sink Flush Valve - ZH-6152XL-SL
Zurn MP Concealed Single Flush WC Valve - ZH-6152XL-P
Zurn Stainless Access Panel - ZA-H