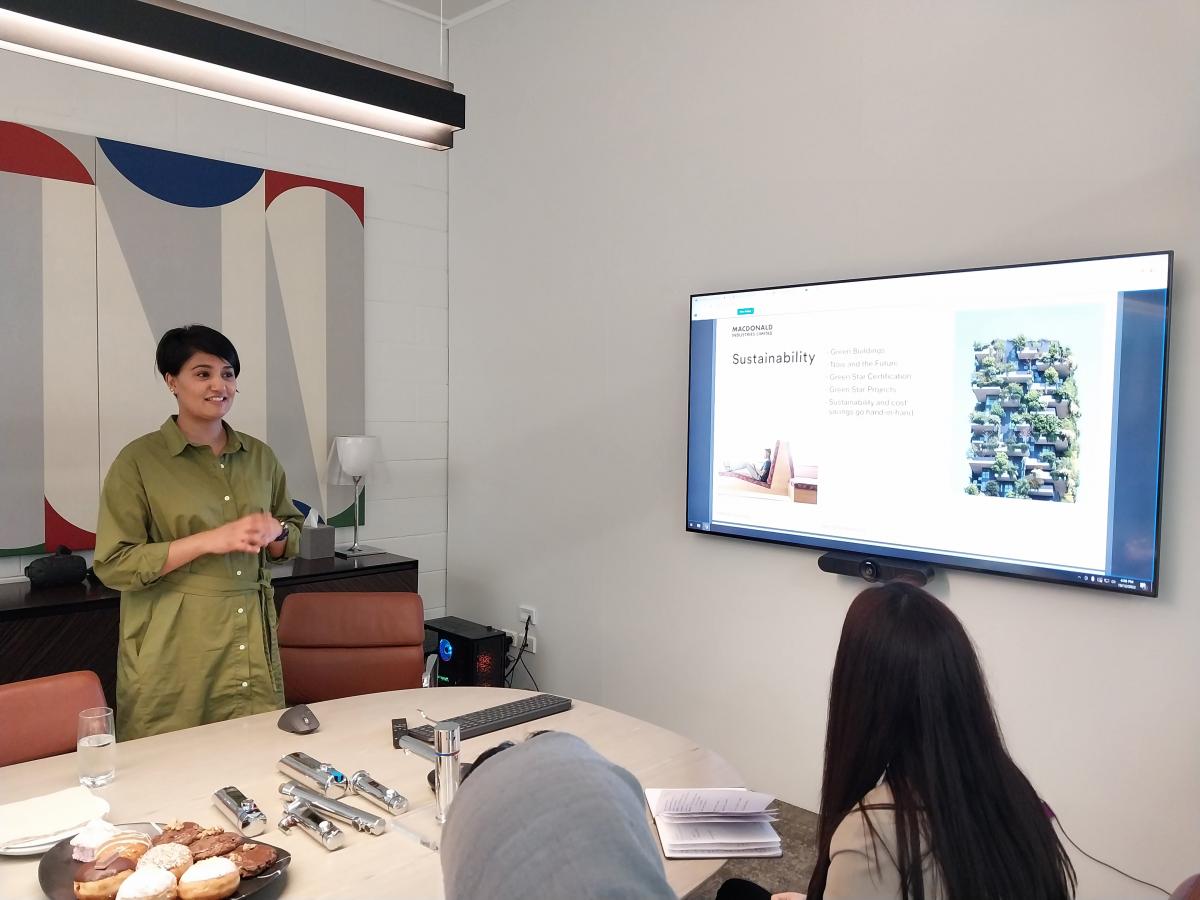 MacDonald Industries is committed to supporting you increase your knowledge of bathroom solutions for commercial applications through professional development training. We are proud to partner with NZIA to offer you a range of subjects you can study either online or arrange for us to visit your practice and train your team in-person.
A one-hour session will cover all five topics and is equivalent to 10 CPD Points. A half-hour session is equivalent to 5 CPD Points.
Topics Covered
Sustainability
Learn how building sustainably and profitability go hand-in-hand. Including controlling water run time and green buildings.  Review case studies of green star projects.
Security
Solutions designed to meet safety standards protecting people at high risk of personal harm.  This training includes strategies to prevent unintentional harm and self-harm, protecting staff and providing facility managers with remote control of plumbing systems.
Accessibility
Supporting people in public spaces with access, mobility and comfort while providing dignity and privacy.  Learn about products designed to meet accessible codes.
High Use and Vandalism
Why do commercial or public buildings demand different solutions to residential?  Learn solutions to protect against both intentional and unintentional vandalism and product features critical in specification for high use areas.
Healthcare
Learn about the risks and solutions in healthcare environments to minimize bacteria proliferation and infection – imperative for hospitals, healthcare, mental health and education environments.
Commercial Business Concerns Webinar
It's not always easy to leave the office and take time out of a busy day to attend training. Join our Technical Consultants for our next webinar that will cover five key commercial business concerns, at the comfort of your desk.
The next webinar will be held:
3pm - 4pmThursday 12th October 2023
Register here
Staff Presentation in Your Office
Our Technical Consultants can visit your practice and present in-person to your team.
Suggestions or ideas?
We are always open to new ideas. If you have a suggestion of a topic you would like included please email us at sales@macdonaldindustries.co.nz.