Date: May 31, 2021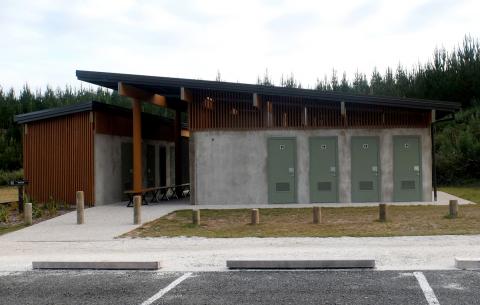 Project: Te Pūtake o Tawa Forest Hub - New Toilet and Shower Facilities
Sector: Public bathrooms
Location: Tarawera Road, Whakarewarewa Forest, Rotorua
Completion: Still in process
Client: Rotorua Lakes Council / CNI Iwi Holdings Ltd
Architects: Bishop Architecture
Main Contractor: GRB Construction
Plumber: Van der Maat Plumbing and Drainage Ltd

---

The recently opened Te Putake o Tawa Forest Hub has transformed what was once a small gravel car park into a vibrant community hub providing additional recreational access points to the Whakarewarewa Forest and is part of the wider $14.5 million Whakarewarewa Forest Development.

The Tawa Forest Hub has capacity for over 400 vehicles, event spaces, brand new toilets, showers and bike washing facilities with plans for further expansion to welcome locals and visitors alike.

Bishop Architecture was commissioned to design the toilet and shower block providing functional and modern facilities for forest hub users. The building design promotes the use of wood as a structural component and as feature elements alongside concrete tilt slab walls.

MacDonald Industries collaborated with Bishop Architecture to provide bathroom fixtures and fittings for the build. Fixtures were chosen primarily for durability. "The considerations for the architectural team when selecting fixtures is that they are fit for purpose, are of high quality to withstand an active public space and are attractive. Macdonald Industries range gives us a number of product options that we have confidence in and also complement our modern design". "This project is located in beautiful spot within the Rotorua Lakes area. It was important to select fittings that are going to cope with high traffic demand, are reliable and continue look good for the community in years to come"

MacDonald Industries bathroom products have been specifically designed for commercial environments like the Tawa Forrest Hub bathrooms. Unlike residential products, commercial bathroom products must be:
- resistant to intensive use and vandalism
- reliable
- easy to install and maintain
- hygienic and easy to clean
- provide maximum water and energy savings.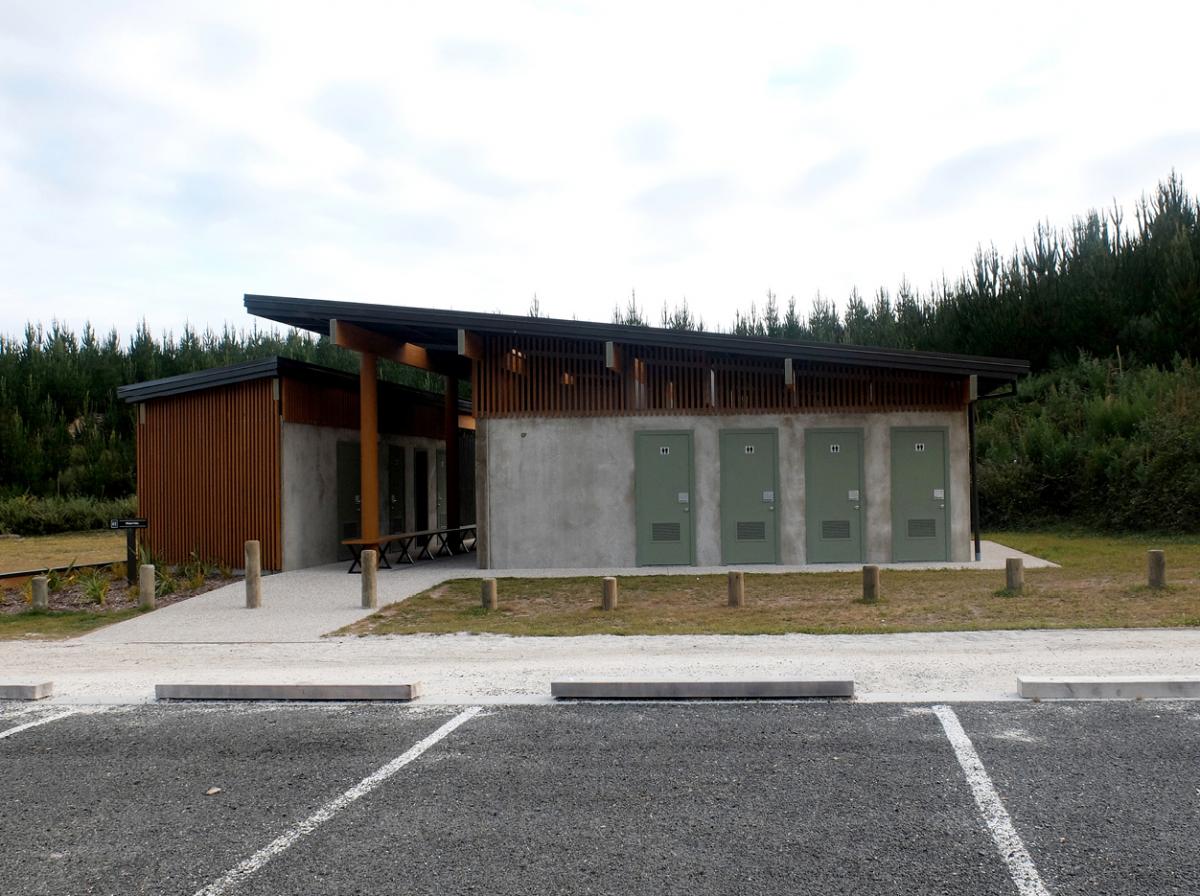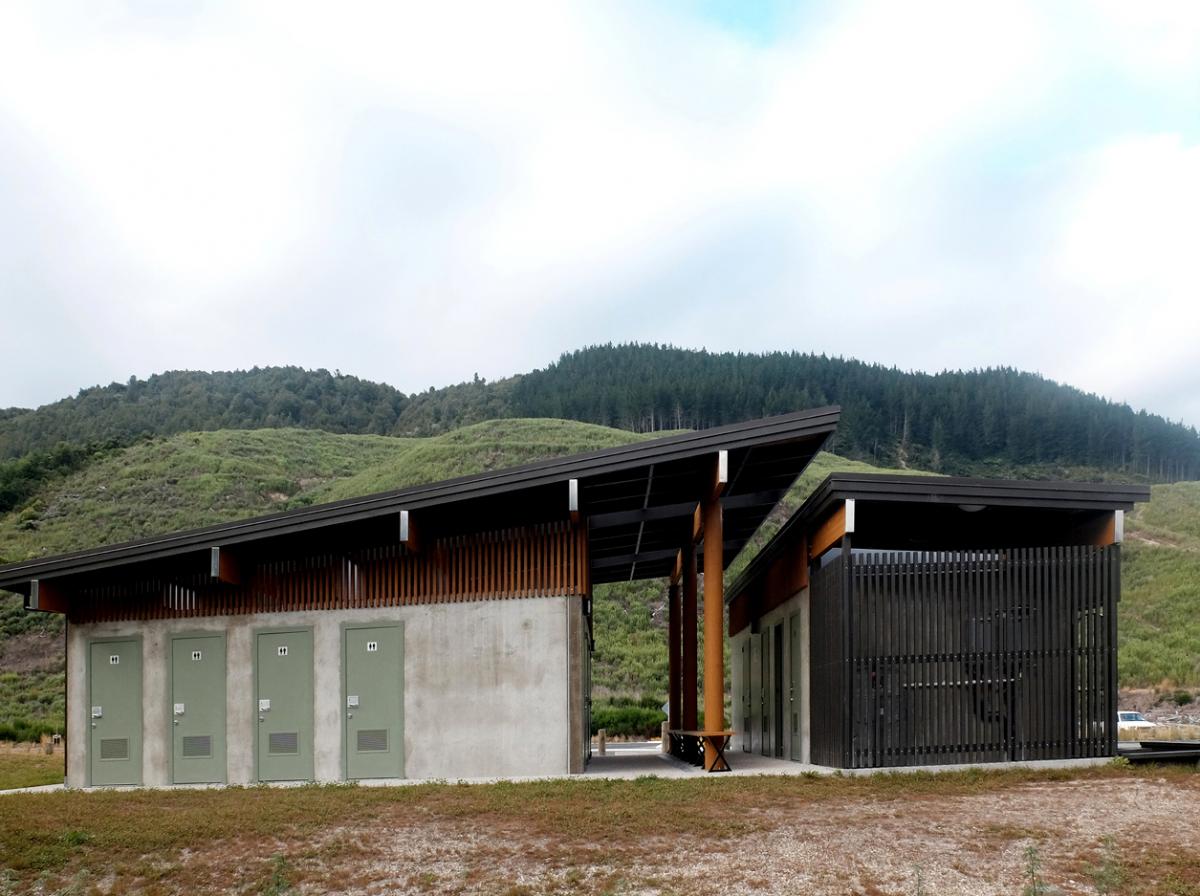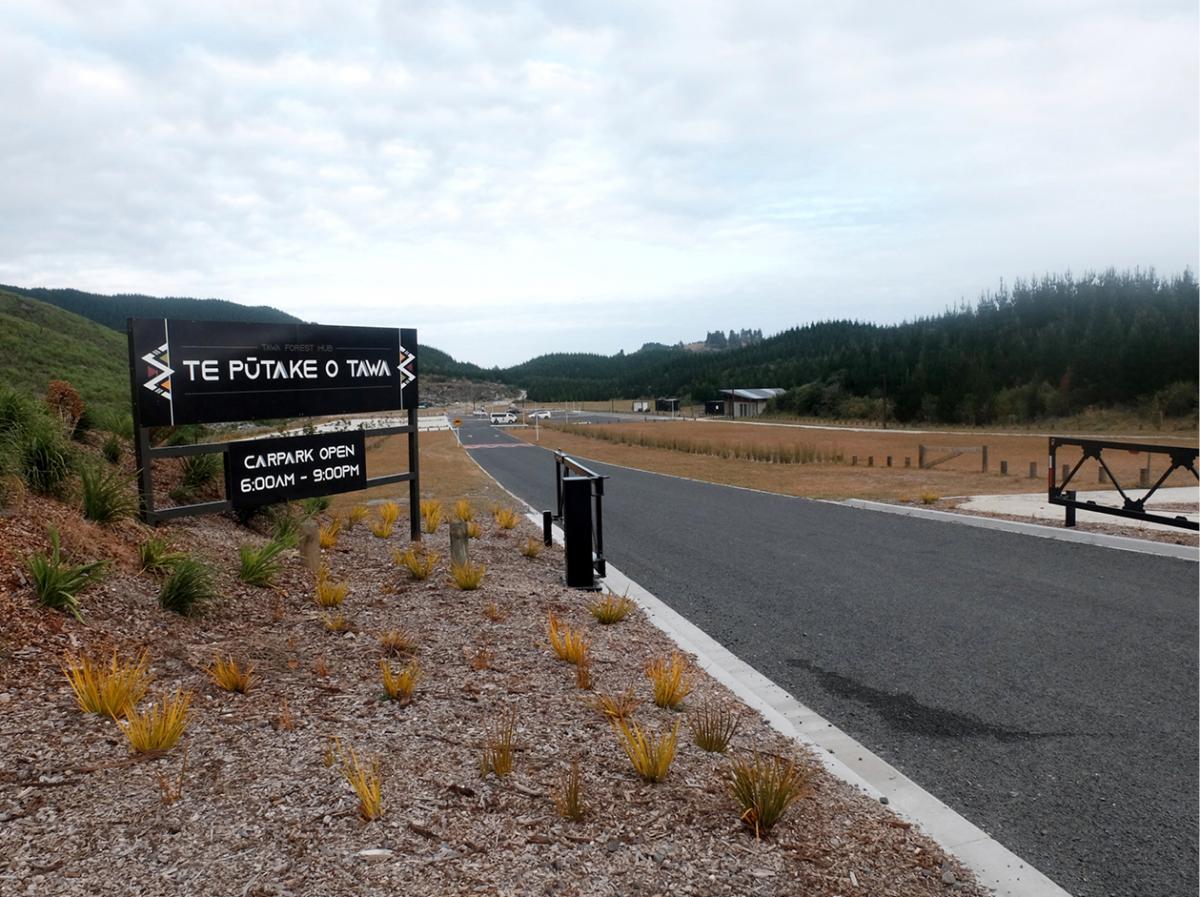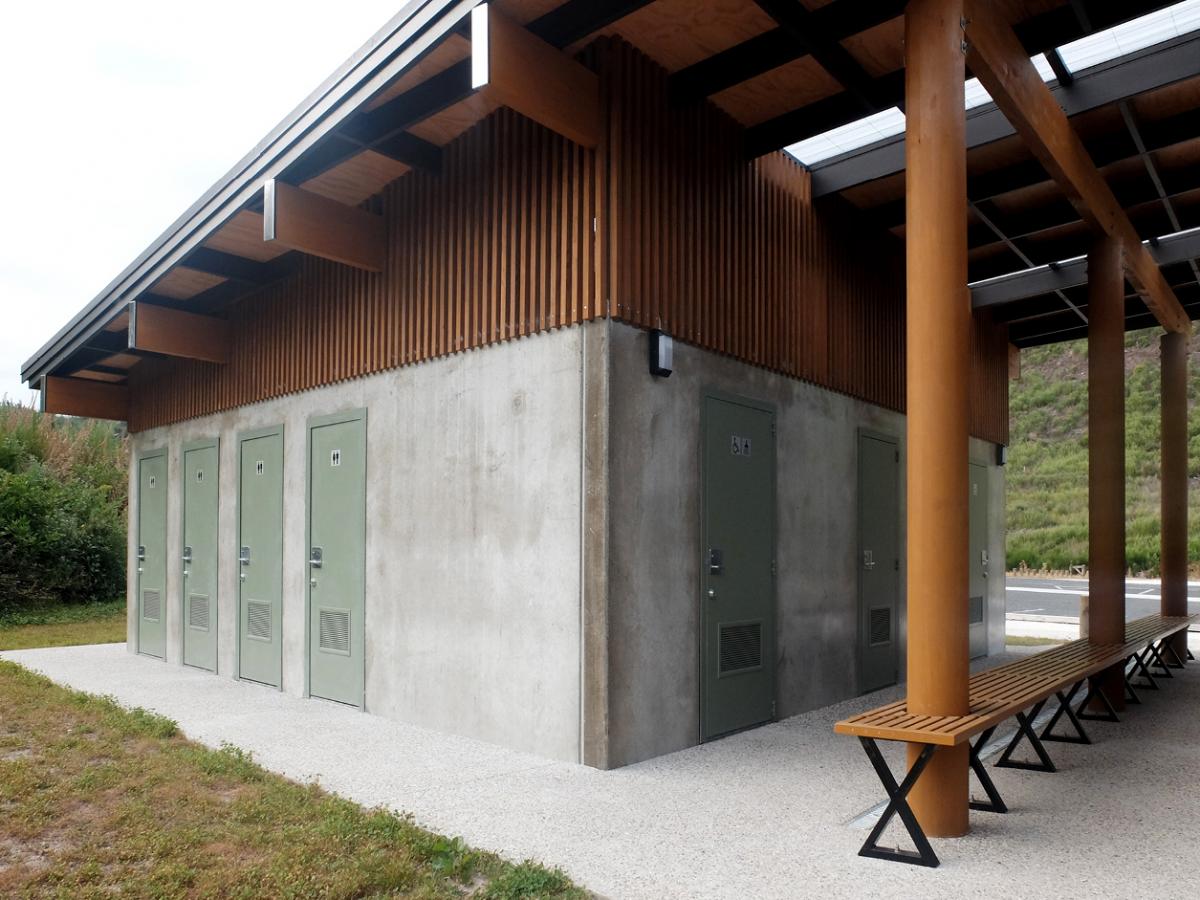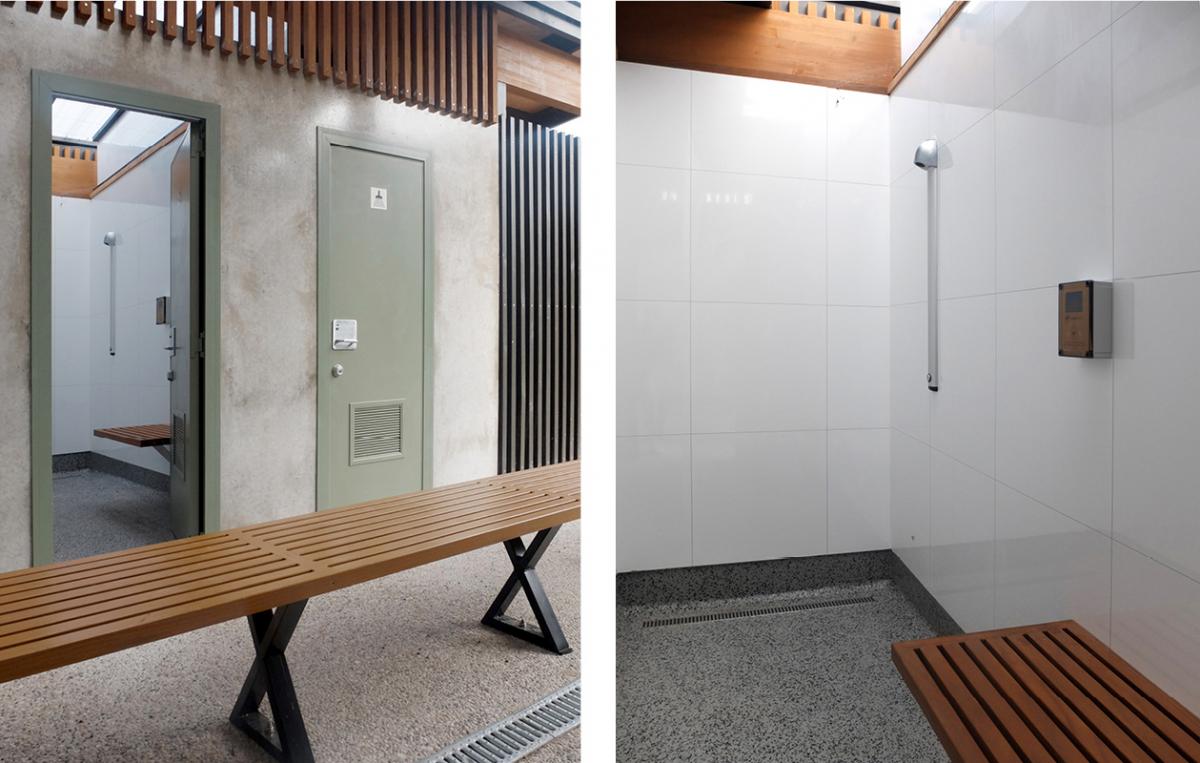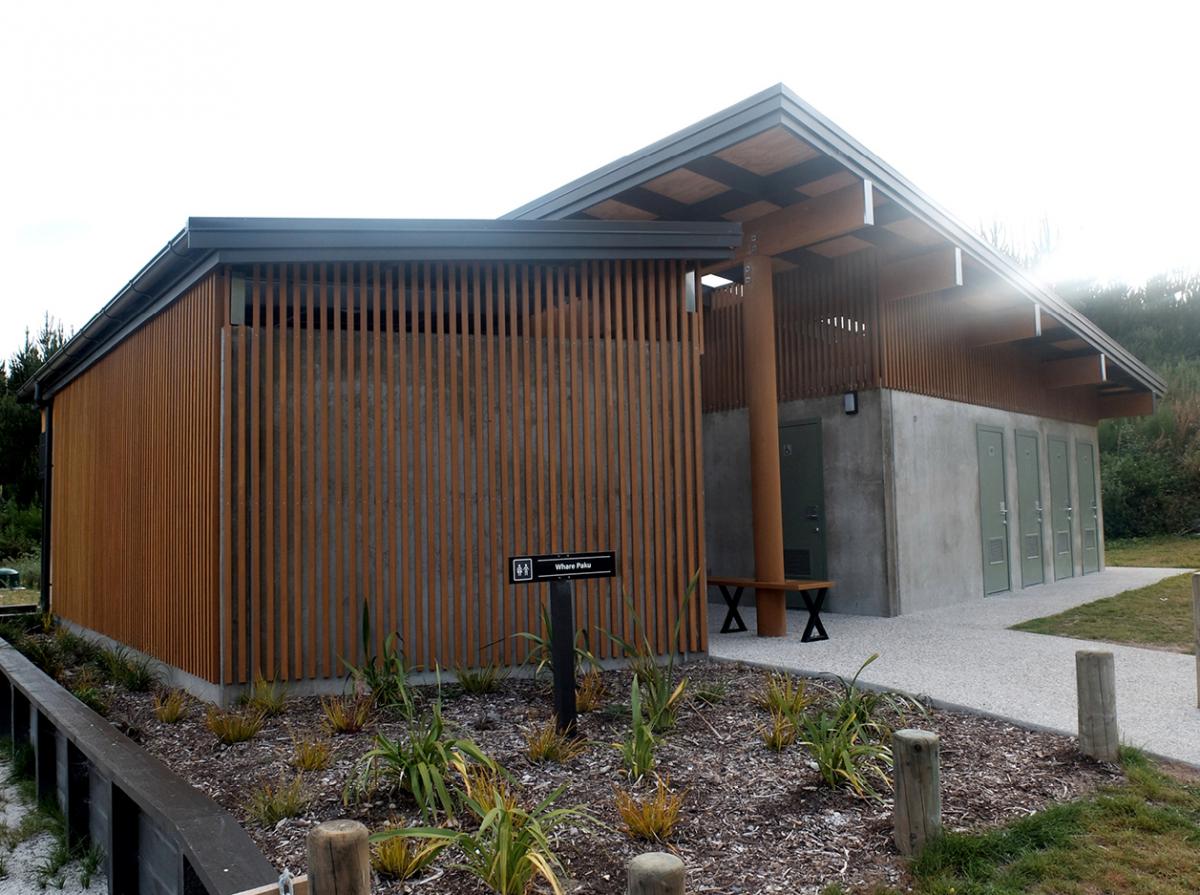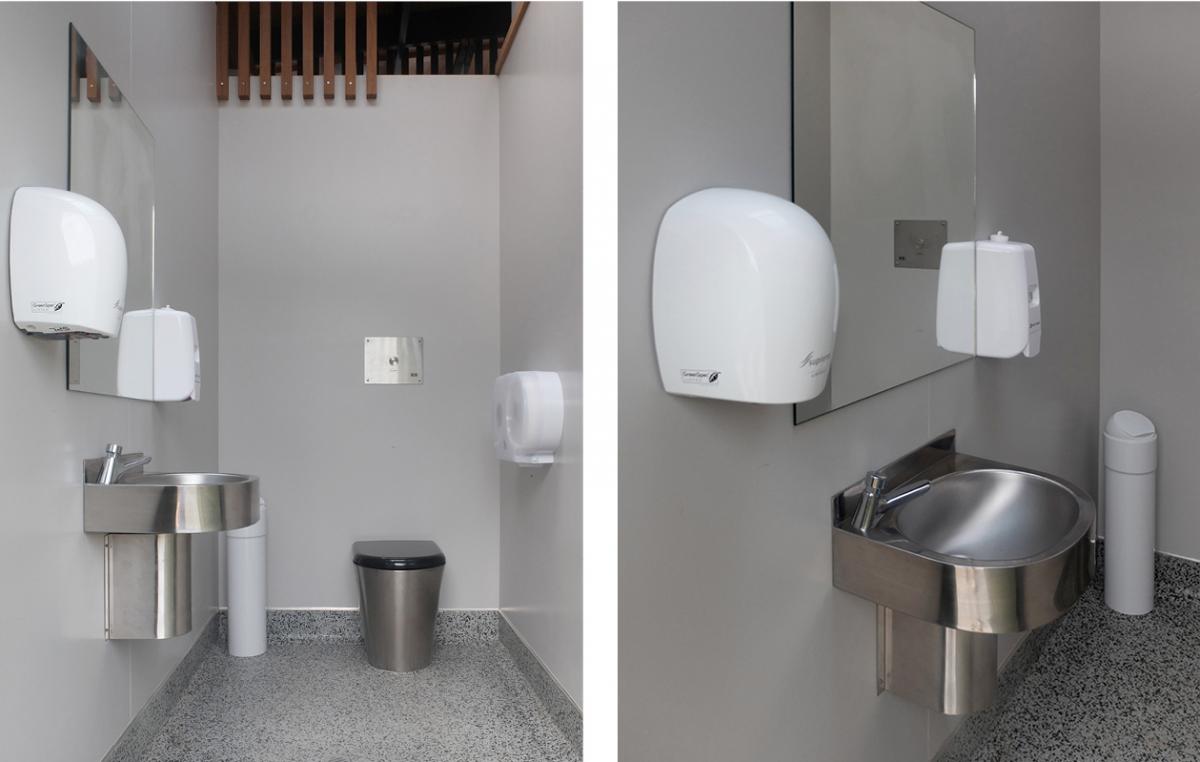 Products supplied for Te Pūtake o Tawa Forest Hub:
Franke Stainless Steel Floor Mounted Toilet Pan - FRFM1
Franke Stainless Steel Accessible Toilet Pan, Floor Mounted - FRFM5
Franke double flap toilet seat in black - FRSB
Franke Stainless Steel Oval-A Wash Basin With Shroud - FR-OVALA-ACC
WISA 300VP High Security Inwall Cistern - WS300VP
WISA 300VP High Security Inwall Cistern - WS300VP - ACC
Delabie Tempostop Time Flow Basin Tap - DE745301
Delabie Tempostop Time Flow Basin Tap Lever Operated - DE745440
Delabie Premix 'Nano' Thermostatic Mixing Valve - DE732116
Delabie Tempomix Shower Panel With Slide Set - DE790350
Delabie Sporting 2 Shower Panel - DE714700
ASI Fold Up Shower Seat - AS8203M-NZ
MacDonald CleanSeal® Straight Grab Rail - BE-BT00
MacDonald CleanSeal® 90° Grab Rail - BE-BT5/90
Zurn Sink Faucet For Cleaners Sink - Z-SF