Date: April 25, 2022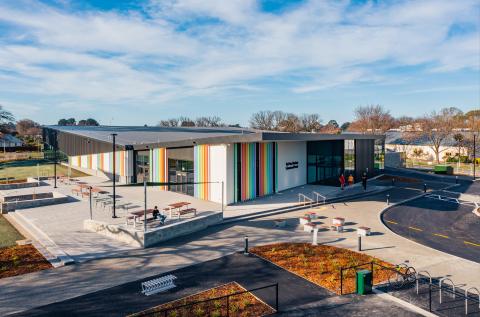 Project: Linwood Pool Te Pou ToeToe
Sector: Sports, aquatic facility
Location: 141 Smith Street, Linwood-Woolston, Christchurch
Client: Christchurch City Council
Architect: HDT
Building Contractor: Apollo Projects
Plumbing Contractor: Peter Divers
Project complete: 1 October 2021
Project cost: $21m
---
After many years of community campaigning the Christchurch City Council have recently opened the much anticipated Linwood community hub. The $22 million facility features a multi-use 25-metre lane pool, deep-water Manu pool, family spa pool, learn-to-swim pool, toddler pool and changing rooms. There are also dry facilities such as a multipurpose room, commercial kitchen and meeting room which connects to an outdoor barbecue picnic area, tennis courts and skate park.

MacDoanld Industries were pleased to be involved in this project and provide bathroom and water control solutions.

Some of the key bathroom design requirments for Linwood Pool are the bathroom fittings that must be able to withstand intensive and often heavy-handed use. With high traffic all year round it is essential that the bathroom fittings are durable, vandal resistance, easy to maintain, have low running costs as well as being functional. While the public users expect cleanliness, comfort and superior design aesthetics.

MacDonald Industries supplied Delabie timeflow taps, Delabie showers and Zurn flush valves for the bathrooms and a Wilkins Backflow device was installed on the complex boundary.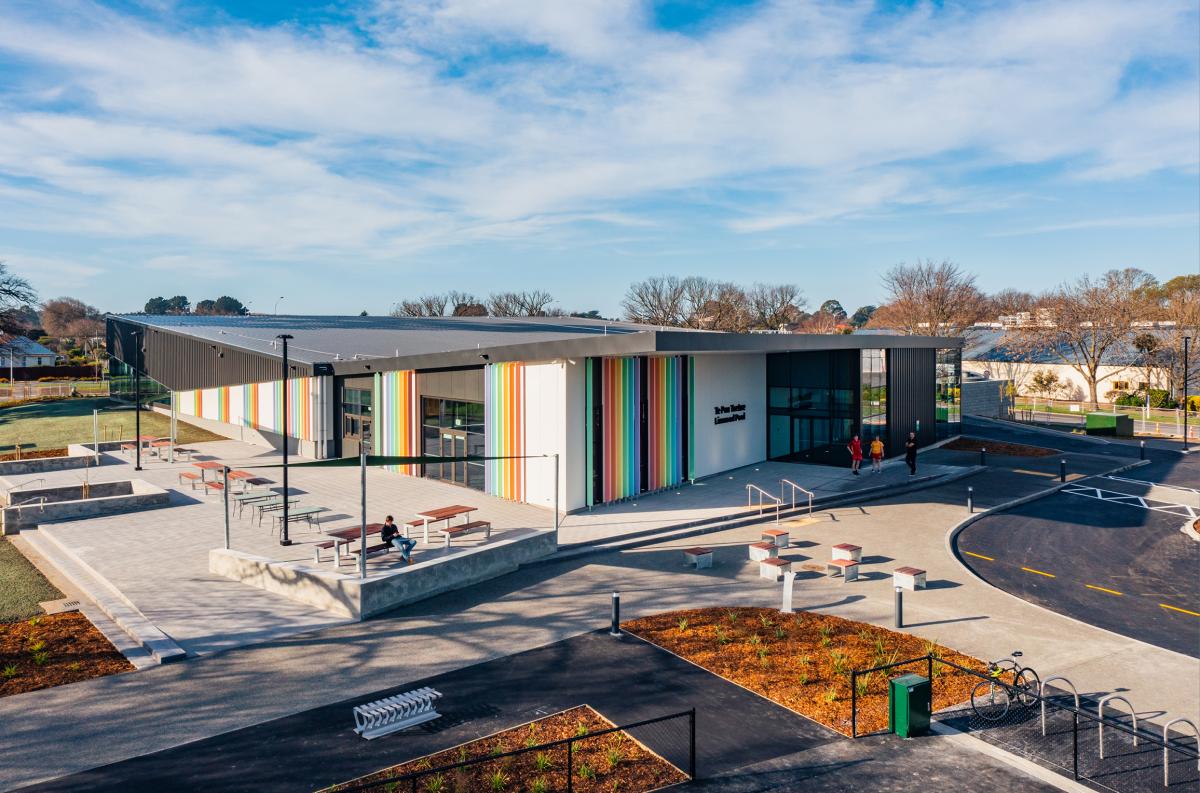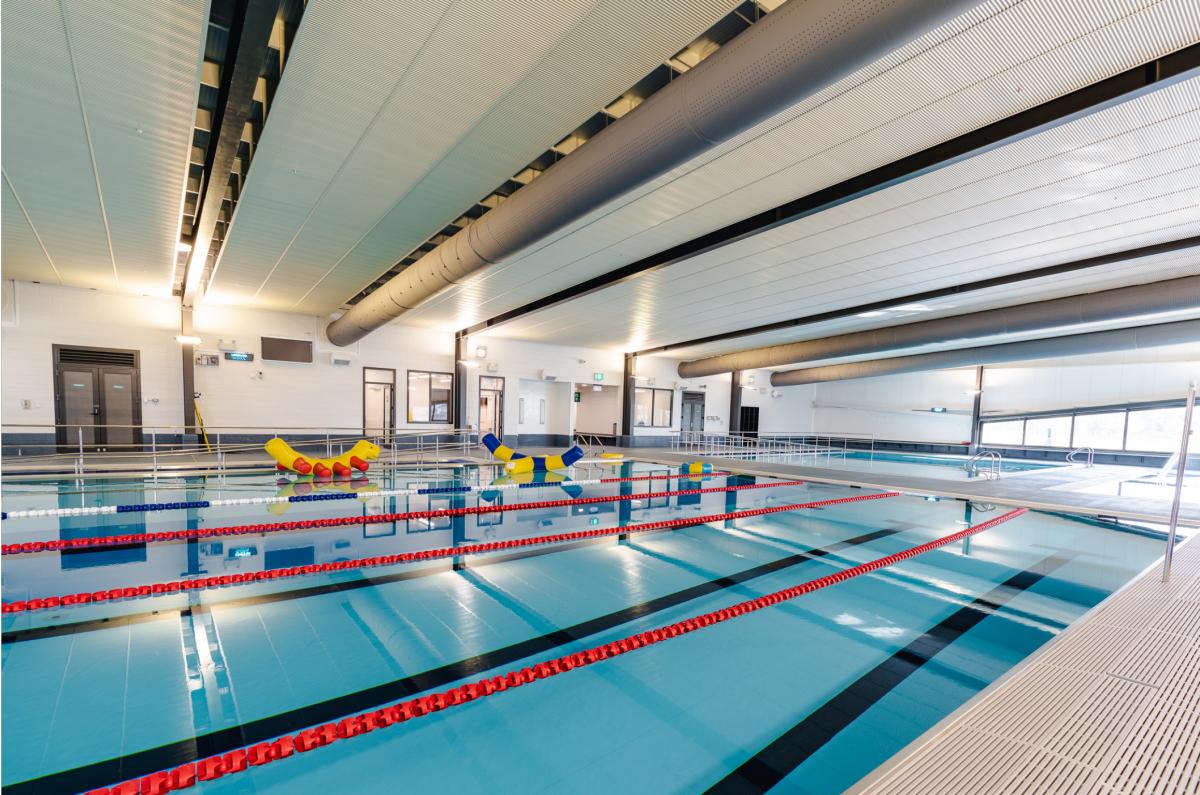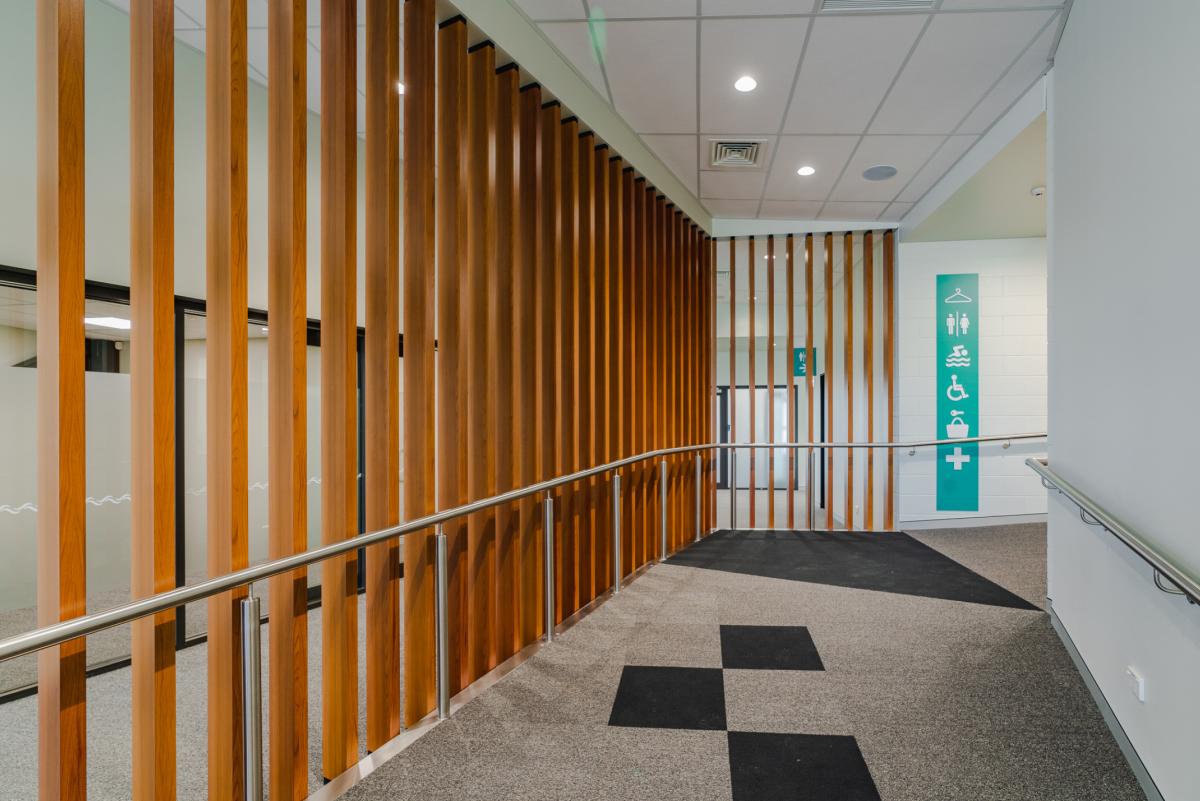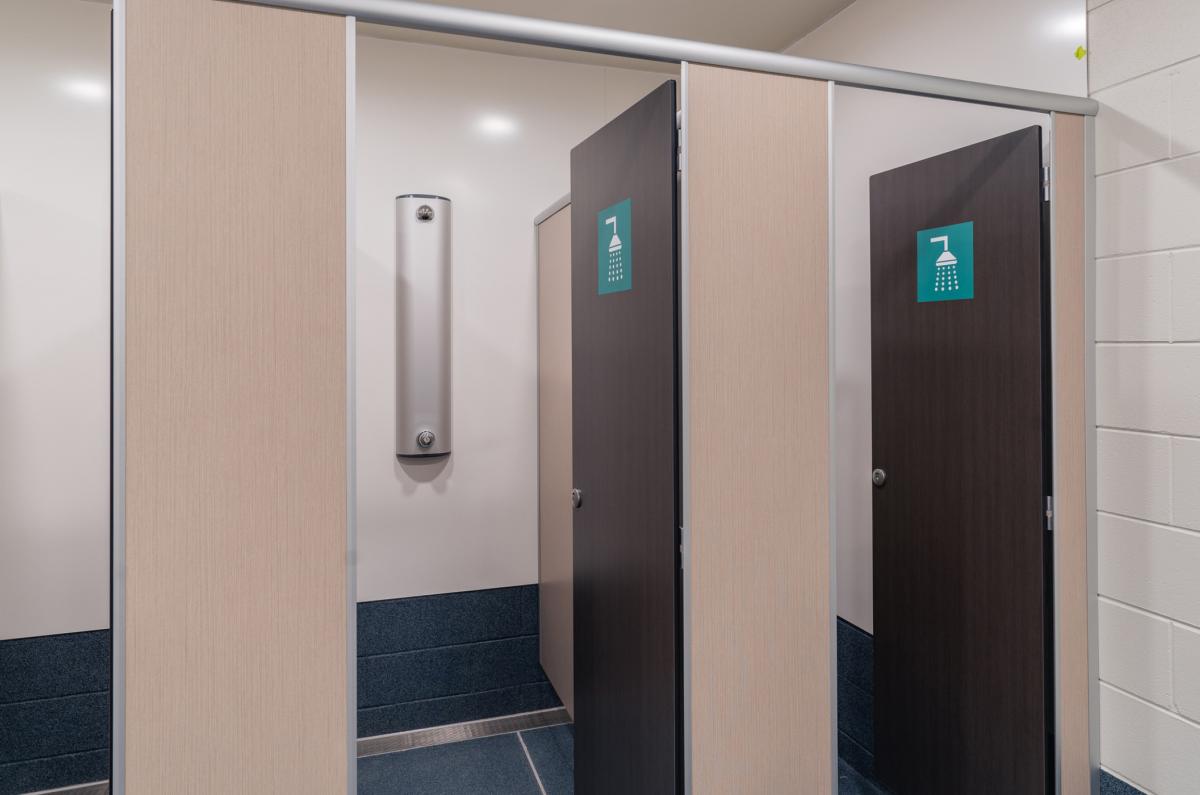 Delabie Tempomix Shower Panel
MacDonald Industries supplied Delabie shower panels for the shower cubicles. Designed specifically to withstand intensive use and vandalism they are made from durable aluminium whilst the controls and tamperproof, scale-resistant round shower heads are made from chrome-plated solid brass. The panel fixings are reinforced and concealed.

Delabie time flow shower panels operate completely autonomously with no need for an electrical supply. The shower is activated by pressing a soft-touch push-button and then shuts off automatically after 30seconds. With no manual contact after washing this reduces the spead of germs by hand and also removes the risk of waste through negligence, ensuring the facilities water bills can be reduced whilst preserving user comfort.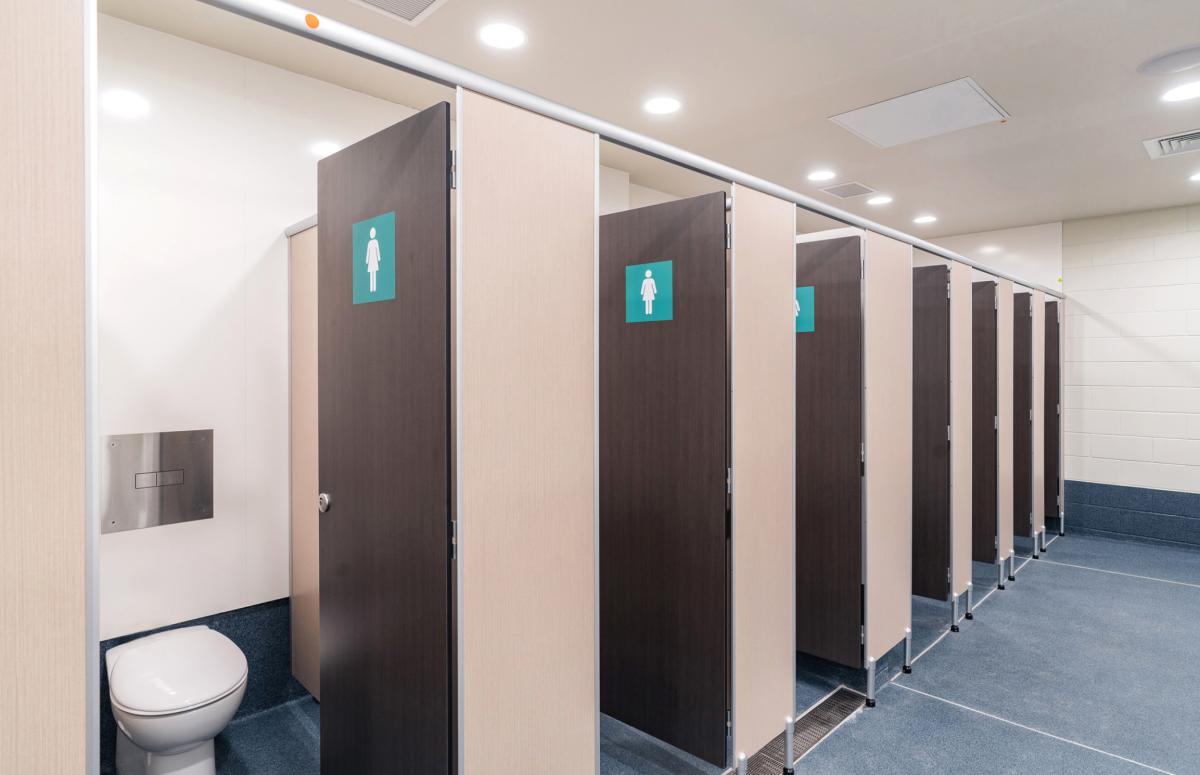 Zurn Toilet Flush Valves and Access Panels
It is important that pipework is concealed in public bathrooms. Not only does it look untidy it is frequently subject to vandalism. For the Linwood facility MacDonald Industries supplied Zurn concealed flush valves and Zurn access panels for all toilet pans. The Zurn flush valves and pipework were installed in the all cavity behind the toilet pan and a remote hydraulic push button panel was mounted on the wall directly above the toilet pan. This vandal proof panel not only provides protection to the Zurn flush valve from vandalism it also allows complete access to the valve and pipework.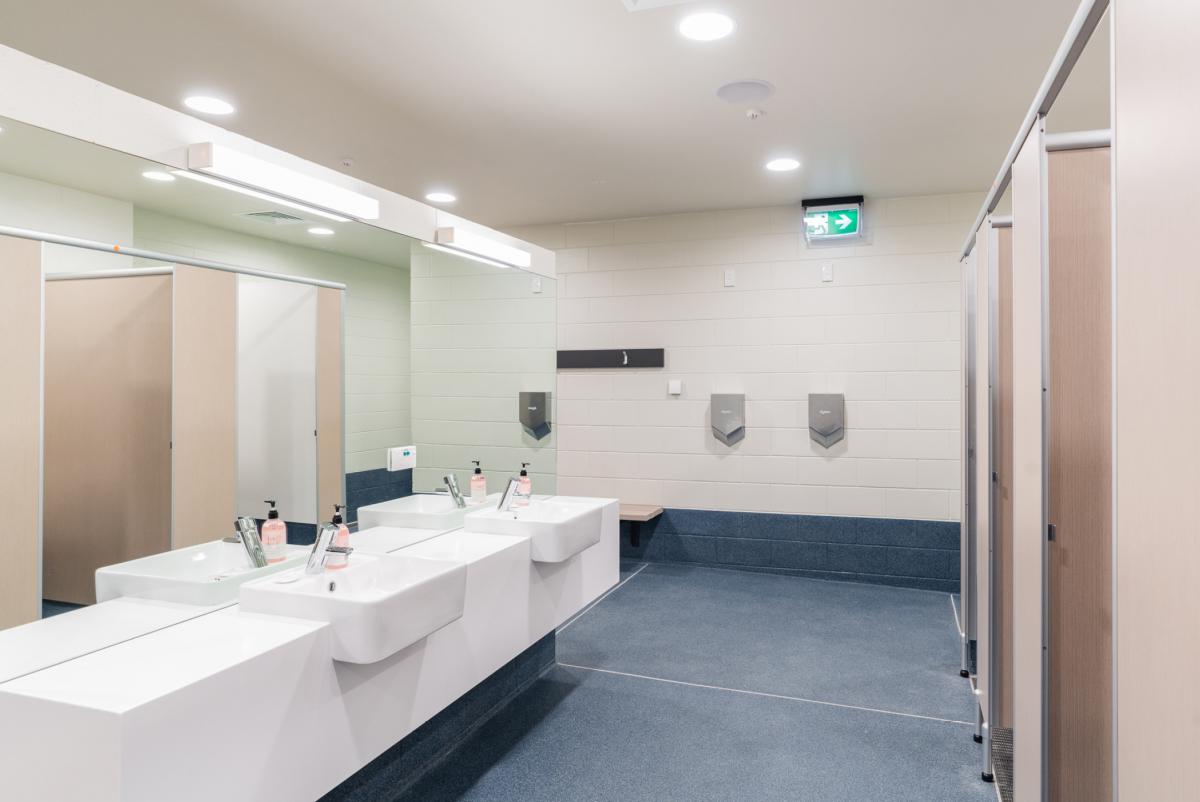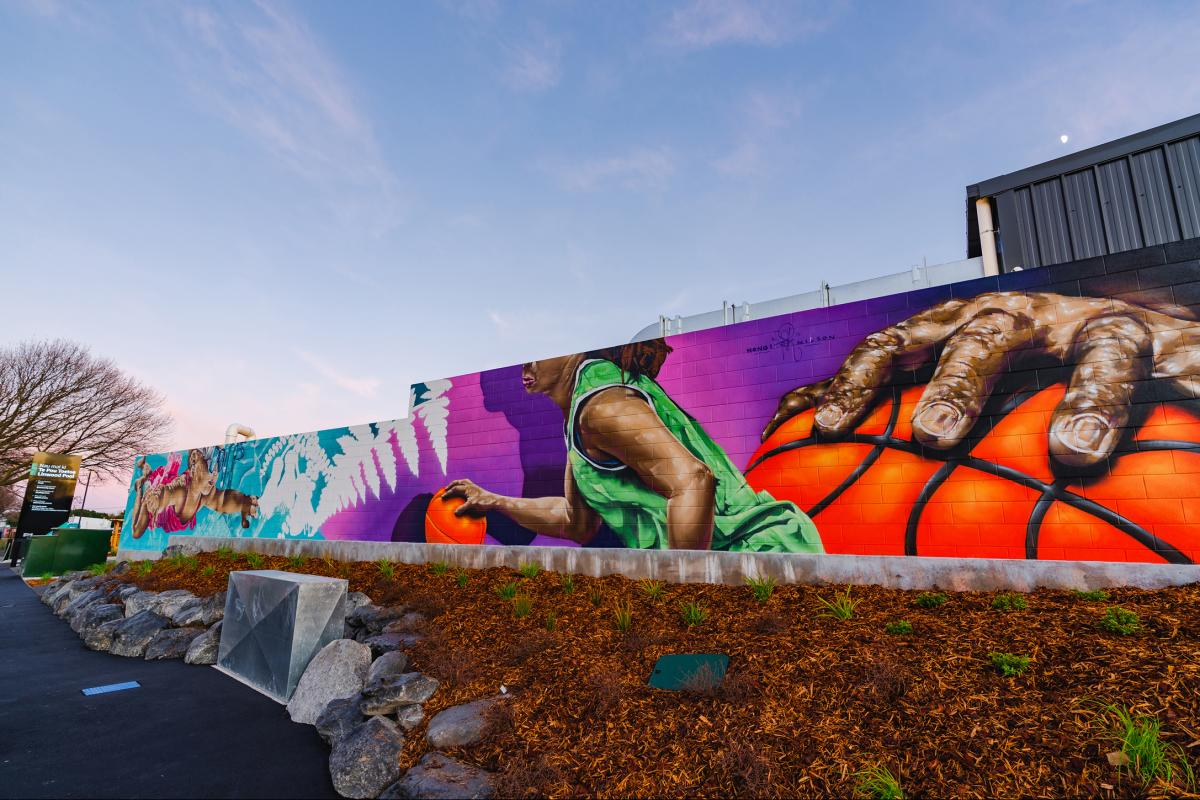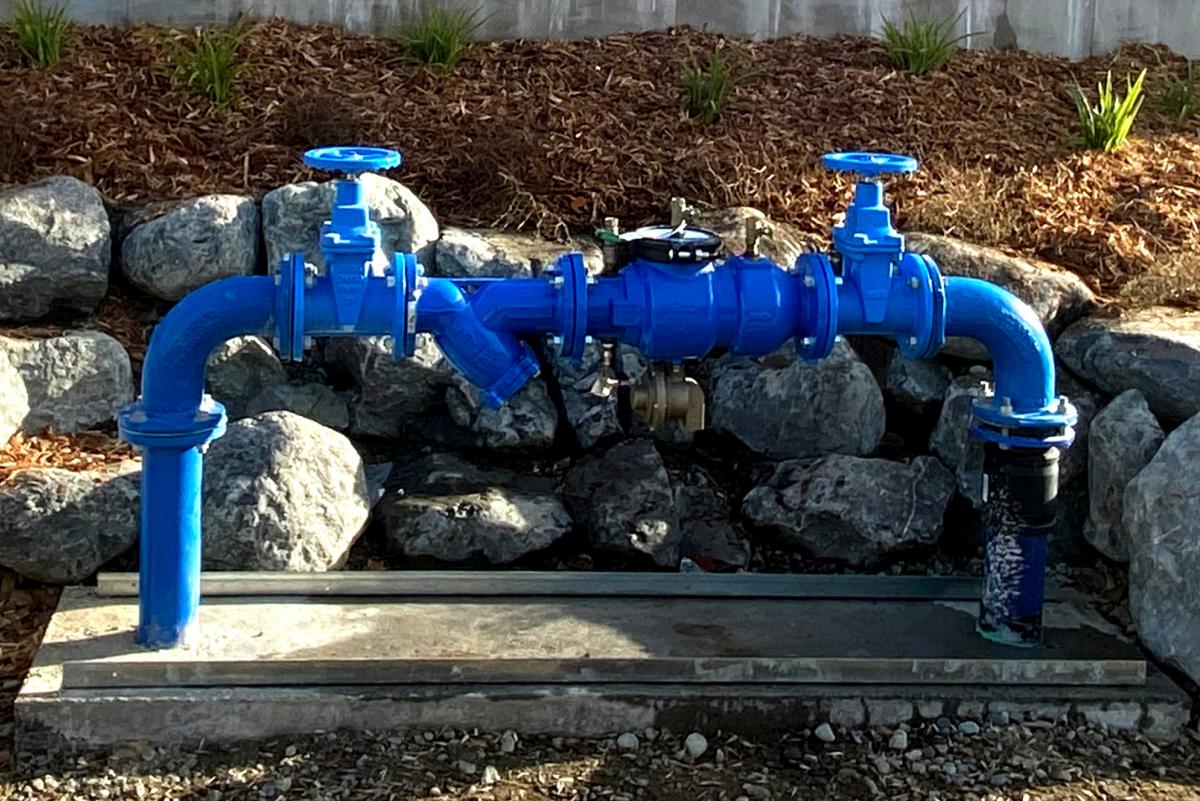 Wilkins 375 Reduced Pressure Zone Backflow Device
All commercial premises are required to have a boundary backflow device installed. As the Linwood aquatic center uses chemicals to maintain the water quality of the pools, the building is considered a high hazard or high risk application hence the need for an RPZ.

MacDonald Industries supplied a Wilkins 375 100mm Reduced Pressure Zone Backflow, which was installed as a boundary protection device on the potable inlet of the pool facility. The device will protect against both the back siphonage and backpressure which may occur resulting in the potential of polluted water getting back into the main public water supply, which could in turn contaminate other buildings in the immediate area. After installation MacDonald Industries recommended that a cover be installed to protect against vandalism and extreme weather conditions. This device like all backflow devices installed in a commercial building are required to be checked annually by a qualified IQP trained in the testing of backflow prevention.

If you would like to learn more about backflow prevention, or have any questions, contact us and one of our highly experienced backflow technical consultants will able to educate you and guide you through the process.


Products supplied for Linwood Pool Te Pou ToeToe:
Delabie Tempomix Time Flow Basin Mixer - DE795 000 (8 supplied)
Delabie Securitherm Thermostatic Shower Mixer - DEH9632 (3 supplied)
Delabie Tempomix Shower Panel - DE790310 (10 supplied)
MacDonald Clean Seal Corner Shower System - BE-SK3-900 (3 supplied)
Wilkins 375 Reduced Pressure Zone Backflow Device - 375 (1 supplied)
Zurn Sink Faucet For Cleaners Sink - Z-SF (2 supplied)
Zurn Dual Flush Valve - ZDF 6152XL (15 supplied)
Zurn Dual Flush Valve 340 x 340 - ZDF-PA (11 supplied)
Zurn Dual Flush Valve 340 x 340 - ZDF-PA-SW (with raised white nylon push plate and braille) (4 supplied)